August 12, 2011
Nor-Cal Hobbies is located in Union City, Ca. (Just minutes south-east of San Francisco) and is your host of the of the 2011 ROAR Electric Nats. The facility boasts and indoor carpet track, outdoor asphalt track, not one but two off-road tracks and a well-stocked hobby shop. The larger of the two off-road tracks is where the event is being run and the indoor carpet track has been covered to allow for ample pitting out of the sun. In store for today are 2 rounds of controlled practice. The heats are 6-minutes in length and drivers will be seeded for qualifying on Friday by their fastest 3-consecutive laps during their runs.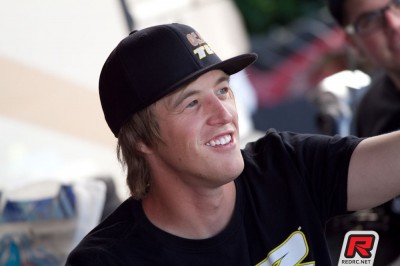 Round 1 of practice was the Dustin Evans show. Dustin had the fastest 3 consecutive laps in 2wd Modified, Modified Truck and 2wd Modified Short Course.  I had a few words with Dustin and he said, "All of my cars are really, really, really, really, good." In fact, after the first round of practice there was a trio of 22's claiming the fastest times, Evans, Truhe and Phend.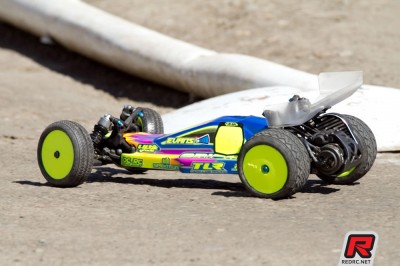 After breaking a shock cap on his Kyosho RB5 in the first round of practice, Jared Tebo put together some fast laps working his way up to 2nd seed in front of Dakotah Phend. Dustin Evans held strong keeping his TLR 22 in the top seed for Friday's qualifying.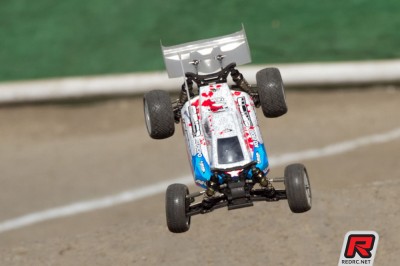 The high traction blue-groove track, big jumps and fragile cars were a combination that left the 4wd Modified Buggy Class with a plethora of broken cars in practice. Jared Tebo connected some blistering fast laps with his Orion powered Kyosho to total 60.992 seconds, which will earn him top seed for qualifying. Closely chasing him are a pair of Team Associated B44.1's driven by WC top qualifier, Ryan Maifield and current world champion, Ryan Cavalieri.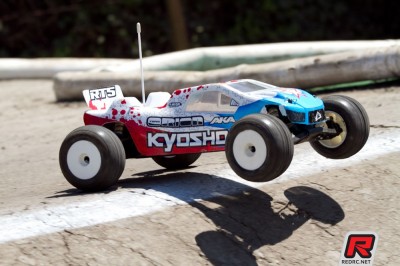 Jared Tebo is the top seed in Modified Truck followed by Team Associated's Ryan Cavalieri. They were to only two drivers to dip into the 64-second mark with their trio of laps.  Ryan made a minor setup change on his T4.1 between rounds and is confident with his setup going into qualifying.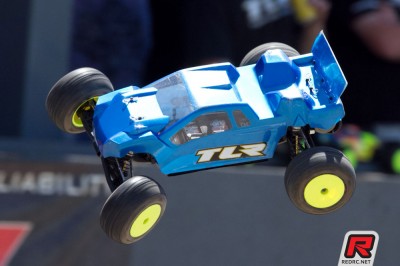 The TLR 22T has made its public debut this weekend in the Modified Truck Class.  Dustin Evans set the bar high with his run in the first heat. He was excited that the new 22T drove much like the 22 buggy in its handling characteristics but was more forgiving.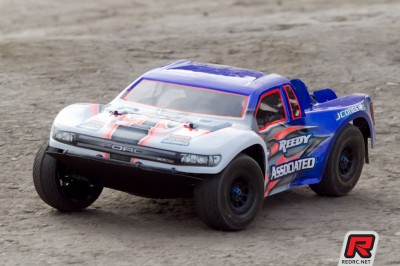 2wd Short Course Modified top seed is Jared Tebo, making a total of 3 top seeds for today. Ryan Maifield is 2nd seed followed by the 1st round pace-setter, Dustin Evans.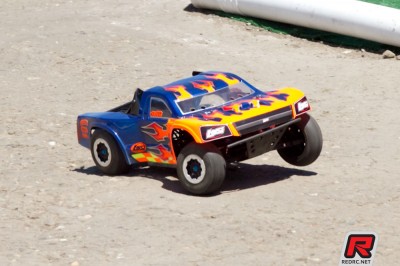 Making its debut at a ROAR National is the 4wd Short Course class and it happens to have the tightest competition so far. The top 4 seeds are separated by .314 seconds. After tearing off the front corner of his truck in the first round of practice, top seed goes to the Durango driven by Ryan Lutz whom barely edged out TLR's youngster, Dakotah Phend and his teammate, Mike Truhe.
New in the Pits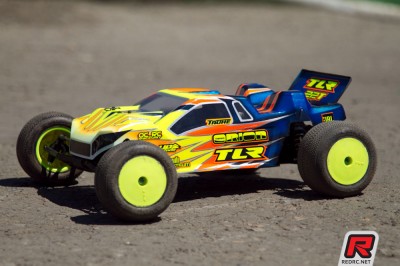 TLR took the veil off of the 22T today. Check out the gallery for plenty of angles of Mike Truhe's ride.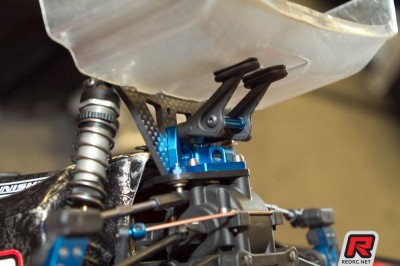 Team Associated's Ryan Maifield and Brent Thielke are running new wing mounts on their B44.1's.
Image Gallery
---