August 14, 2011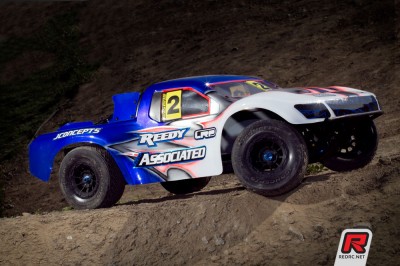 Ryan Maifield clinches TQ in 2wd Short Course Modified with his 3rd consecutive qualifying round win.  When I spoke with Ryan after his run he said no changes have been made to his truck. In fact, he is running the same setup from the Cactus Classic. His Factory Team SC-10 will be starting first on the grid for the triple A-mains and in perfect position to defend his title. The Anza Slash of Travis Amezcua had it's best finish, second for the round, giving him a 2 and 3 for his top finishes. Third place for the round goes to TLR's Dustin Evans. Dustin said he is "throwing the book" at his XXX-SCT to try and make it easier to drive in Q4.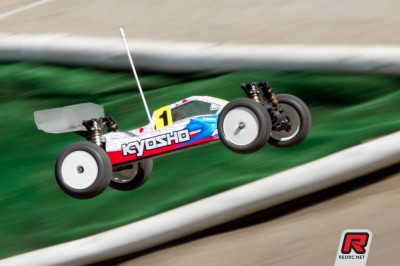 4wd Modified buggy was an epic battle between two of the best, Jared Tebo and Ryan Maifield. On the second lap, Tebo picked up the lead and Maifield second. For the entire run they were no more than a few tenths apart. At the end of the 6-minute run, the Kyosho FS2 of Tebo reigned victorious by .5 seconds. Cavalieri wasn't far behind the lead battle until he crashed over the quad jump, leaving him with a very respectable 3rd place finish for the round.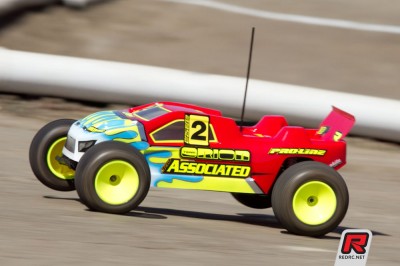 Round 3 win goes to the T4.1 of Ryan Cavalieri. Ryan wasn't very happy with the handing of his truck in Q2 so he made a couple of suspension changes for Q3. He liked the changes but isn't too worried about the overall TQ. Ryan said he would be happy starting 2nd on the grid for the mains. Jared Tebo already has wins in Q1 and Q2. His second place finish for Q3 leaves him with a comfortable setting going into the last round of qualifying. Cavalieri is the only one who still has a shot at taking the TQ away from Tebo if he wins Q4 and the tie breakers.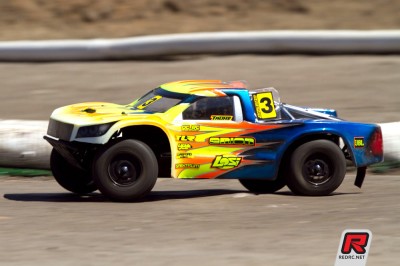 Mike Truhe has been fast so far in qualifying with his SCTE but didn't find a win until his tire change for Q3. He said they were much better and is looking for another win in Q4. The Durango of Ryan Lutz was fast as always and in the lead until a couple of mistakes over the quad dropped him back two positions. Tyler Vik took advantage of those bobbles and beat out Lutz for 2nd place by .5 seconds.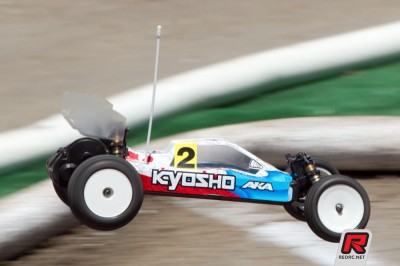 Dustin Evans was looking to wrap up the overall TQ for 2wd Modified but it was Jared Tebo playing spoiler. Tebo was fast out of the gate, giving up the lead for a few mid-race laps to the TLR22 of Evans but one brush with a pipe sent Dustin on his lid. Tebo was driving his RB5 through the sweeper on two wheels, but he hung on to take the win by 1-second, keeping his hopes alive for TQ honors.
Look for Saturday's photo gallery in the Round 4 Qualifying report.
---