August 13, 2011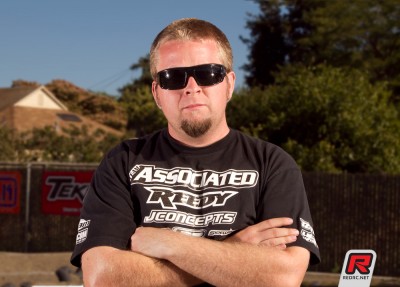 Dustin Evans found himself leading early in 2wd Short Course Modified Q2. Jared Tebo and Ryan Maifield made an early move to take over the top spots. Tebo looked to be in a commanding lead when Maifield had to make a quick pit stop to fix a body issue. Maifield came back out with some speedy laps and closed the gap to Jared. With two laps to go, Maifield passed up Jared to take the win and TQ for Q2. Ryan said his setup on his SC-10 is super easy to drive and doesn't plan on making any big changes. I asked him about the track conditions and he thought it was a bit dustier and had slightly less traction. Ryan is off to a great start defending his National Title from last year.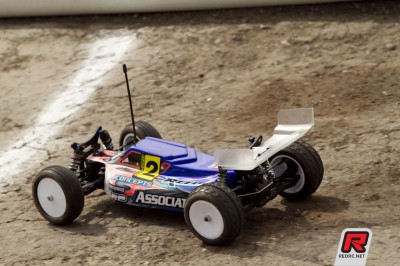 Ryan Cavalieri had a great run but wasn't happy with his tire choice. His B44.1 felt a bit "slimey" going around the track but it was good enough for a 3rd place finish. Jared Tebo was in lead and looking top-notch but one mistake gave up the lead to the ultra-consistent Ryan Maifield. His laps varied less than .8 seconds between his fastest and slowest. Quite an impressive run!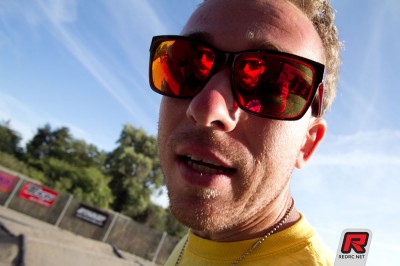 Q2 of Modified Truck had a lot of movement for the lead position. Dustin Evans lead with his 22T early in the race, then passed it off to teammate Matt Chambers. Shortly after that, Jared Tebo's rear body mount gave way in a crash and was propped up by his antenna. Dakotah Phend started to run some blistering fast laps and moved into the lead. Tebo wasn't hindered by his flopping body as he topped Phend's fast laps and took the lead over once again finishing with the TQ for round 2. After the race I asked Jared about his body mishap and he laughingly said, "It really didn't affect the trucks handling, it just looked funny." Throughout the lead changes Ryan Cavalieri snuck into 2nd place and Dakotah Phend finished 3rd.
Ryan Lutz's chameleon-like Durango DESC410R truck has been ran with a different body for each run. It started of with a prototype body he said was a thick plastic that was brittle. A chunk of the front fender broke off in practice yesterday so he resorted to a partially clear body for Q1. It wasn't exactly the most attractive body out there so he is now sporting a bright green body.  Between his body changes he has been throwing down the fastest laps in 4wd Short Course.  After some bad luck in Q1 he regrouped and finished 1st in Q2. Kody Numedahl has been spending a lot time dialing in his SC-10 4×4 and it has been paying off. He found his groove and finished 2nd for the round in front of the SCTE of Mike Truhe.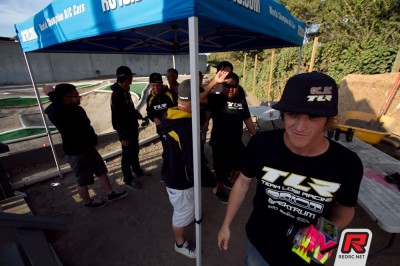 2wd Modified came down to the wire with a friendly battle between TLR teammates Dustin Evans and Matt Chambers. Dustin had the lead and lap after lap, him and Chambers were virtually tied. Only a second or less was the difference between them. At the end of the race, Jimmy Babcock announced the win going to Evans by a margin of 68 thousandths of a second taking his second consecutive TQ. Overshadowed by the lead drama was Ryan Cavalieri putting in a good run for a 3rd place finish for the round.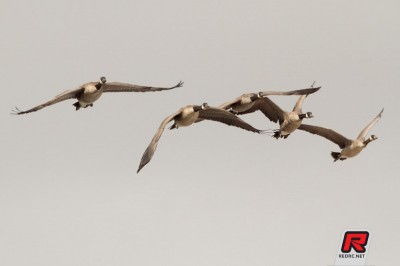 A smooth first day of qualifying is in the books. Tomorrow will be another two rounds of qualifying starting bright and early at 8am.
Image Gallery
---