August 24, 2011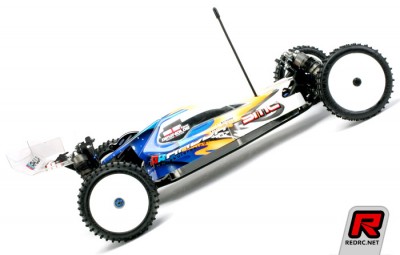 Akula Racing have announced their first major performance upgrade kit, the Speartooth 22. Seen at the Worlds in Finland, it is designed for the TLR 22 1/10th off road car and features a CNC machined 2.5mm carbon fibre main chassis, 3.0mm carbon fibre side plates and 2.0mm carbon fibre battery strap which replace the standard aluminium chassis, plastic side guards and velcro straps. Compatible with both mid and rear motor layouts it is 5mm shorter than the standard car and provides more flex than the standard chassis widening the setup window, increasing rear traction and producing more mid corner speed.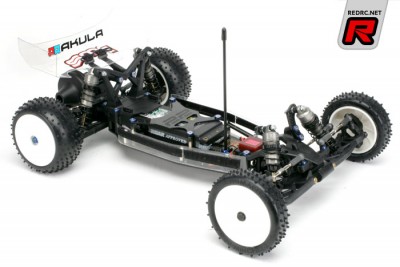 In mid motor configuration the layout has been revised to optimize the weight distribution. The new configuration allows either saddle packs or a 'stubby' LiPo to be positioned across the chassis, rather than the kit 'inline' location, moving the weight distribution rearwards to provide more rear traction. Feedback from drivers is that the conversion gives more mid corner steering but that the rear of the car has much more traction in all parts of the corner. The car is much more consistent to drive and its reactions are much more predictable, which gives more confidence and enables the car to be pushed harder.
Also able to be run in rear motor configuration, the shorter wheelbase gives a more positive turn in whilst an increase in flex provides more grip and traction on low-bite surfaces. Although the kit does not include a bodyshell the provided undertray enables the kit shell to be used and the FTW Vane & Blade shells will also fit this chassis.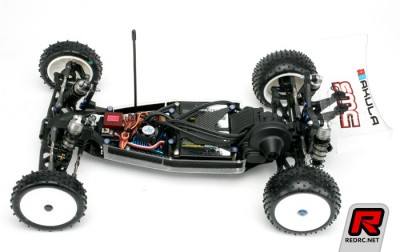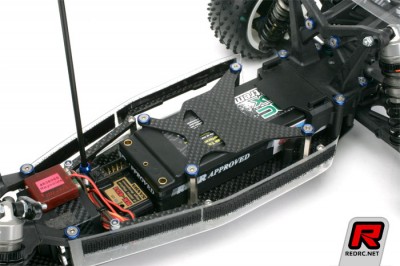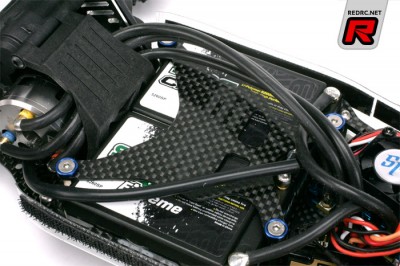 Source: Akula Racing [akularacing.co.uk]
---