August 30, 2011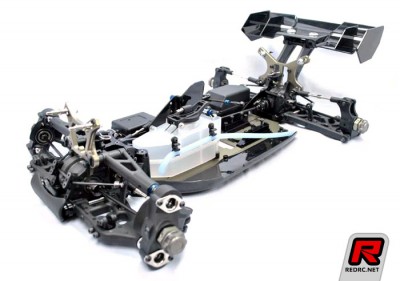 New brand ProSpeed have released information on their first product, the Optima K1 1/8th scale buggy. Designed from the ground up it features a rear kick up, easy diff access, captured CVDs, front or rear battery mounting and cab forward body.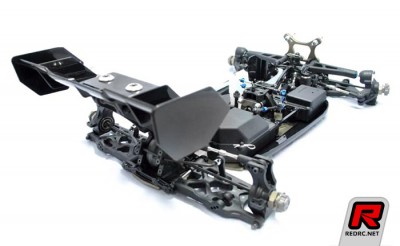 Features
– Innovative rear Kick Up, helping to improve take off on jumps and vastly reduce chassis wear
– Suspension lower arm mounts that allow the shock angle to be adjusted without needing to correct droop settings
– Easy diff access through the bulkheads with removable sections, this gives easier diff access than any other car on the market.
– 2PC Engine mount, allows removal of engine whilst leaving the mount in place meaning no need to adjust the mesh when refitting the engine.
– Ball Raced Ackermann Plate
– Fully captured steering turnbuckle both inboard and out board meaning ZERO popped rod ends.
– Bearing captured drive shafts outboard to mean no chance of the CVD pin coming free.
– Easy adjustment of brakes using the nut rather than a screw, meaning these can be adjusted from above the car rather than fighting to line an allen driver though all other components.
– Front or Rear positioning of the battery pack to allow weight adjustment.
– Front upper arms fully supported by steering top plate meaning no additional hinge pin hanger is used.
– Airflow and Down force designed Body and wing to give a stable and balanced car.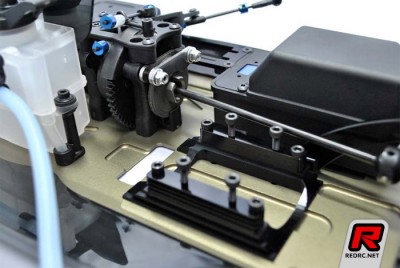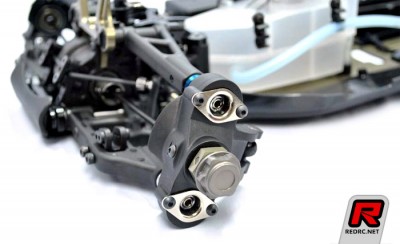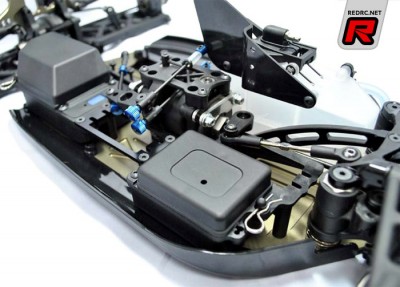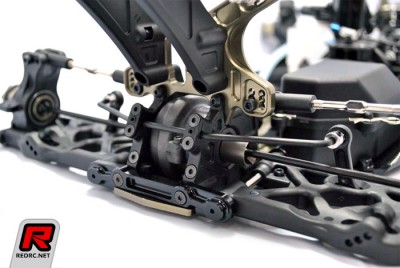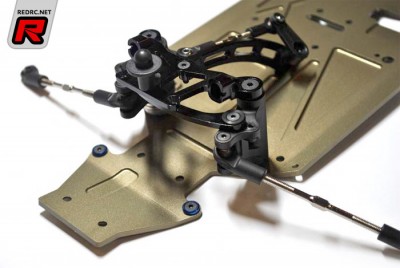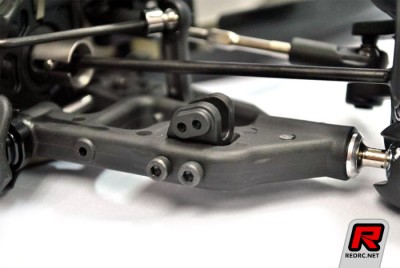 Source: Answer RC [answer-rc.com]
---