August 14, 2011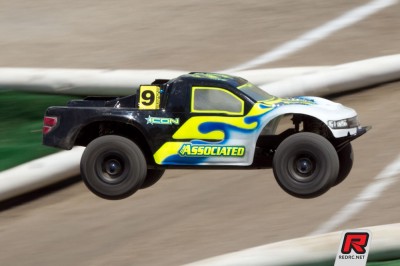 The legend, Brian Kinwald topped his 4th overall finish from Q3 with a TQ in round 4. Brian said he switched to a blue compound JConcepts tire this morning that made his Factory Team SC-10 handle much better. Clearly it was magic because Dirt will now sit 2nd on the grid for the mains just behind teammate Ryan Maifield. Kyosho's youngster, Andy Dibrino drove his truck to a 2nd place finish putting him securely in the main. Travis Amezcua rounded out the top three for the fourth and final round of qualifying.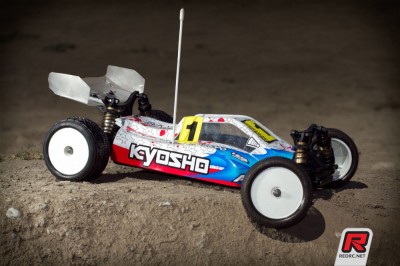 4whl Modified buggy started off with Tebo, Maifield and Cavalieri on the clock. Jared Tebo was the first to make a mistake while leading, crashing just before the big rhythm section. Ryan Maifield was on top until he fell victim to the huge quad jump, landing short and needing to be marshalled. Cavalieri took the point with Travis Amezcua in tow and looked very consistent. Cavalieri jumped short on the triple in the center of the Rhythm section giving up the final lead exchange to the Durango of Travis Amezcua. Travis prevailed with a crash-free run taking the TQ for Round 4. It was a much needed win as he broke 2 of 3 previous runs. Tebo, Cavalieri and Maifield each ended the four rounds of qualifying with 2-points each. After the tiebreakers, Jared Tebo will take the pole position, chased by the B44.1's of Ryan Maifield (2nd) and Ryan Cavalieri (3rd).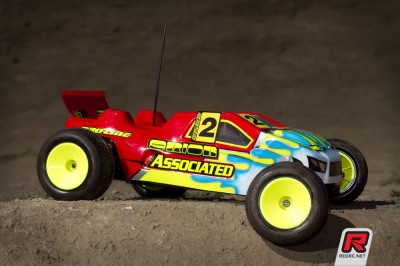 TQ for modified truck came down to the last qualifier. Jared Tebo already collected a couple wins with his Kyosho RT5 and Ryan Cavalieri had a 1st and a 2nd. Jared broke a ball stud on the first lap of warm-ups and got a birds eye view of the rest of the race.  Dustin Evans and Cavalieri were out it the lead, exchanging a few tenths of a second each way per lap. Dustin was out front with less than a second lead when he got caught up in some traffic. Cavalieri was out front with a few second advantage and finished off the run without incidence, taking his second round win and tying Tebo with 0 points after qualifying. Cavalieri wins the tiebreaker with the faster of the combined times and will take the overall TQ for Modified Truck.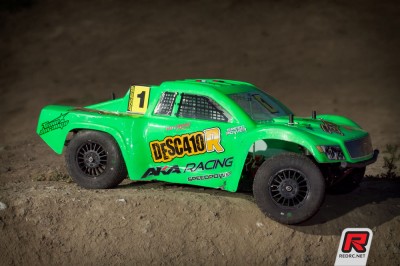 Ryan Lutz, Dakotah Phend and Mike Truhe all had a win in 4wd Short Course going into Q4. Lutz's bright green Durango was looking glued to the track early in the race as he assumed the lead. Truhe was within striking distance as teammate Phend was working his way up to the top 3. The SCTE of Phend's moved into 2nd and closed in on Lutz as Truhe crashed and fell back. Dakotah drove a great race but fell 1-second short of beating Lutz for the round win. Ryan Lutz wrapped up TQ with 0-points and will start 1st for each of the 3 mains.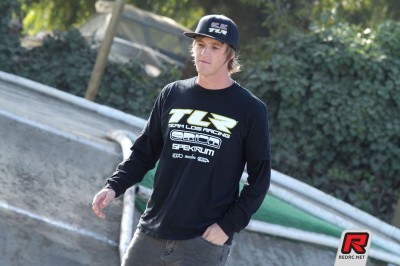 Plagued with some bad luck today, Jared Tebo walked off the driver stand during warm up in 2wd Modified Buggy. He fell victim to the quad jump along with dozens of other cars today.  With Tebo out, no one else could challenge Dustin Evans' 0 points and will be the top qualifier for Sunday's mains. That didn't stop Dustin from having another spectacular run and his fastest yet. The talk of the day is Brian Kinwald grabbing TQ in 2wd Mod SC then setting a fast TQ from the "E" qualifier that would hold up for a 5th overall in round 4.
New in the Pits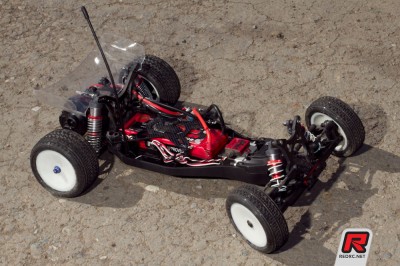 Venom showed up to Nationals with their new 2wd buggy dubbed the V2MR. It has a modular chassis that can be ran as a mid or rear motor layout with long or short stick packs and saddle packs. Check out some chassis shots in the gallery below.
Image Gallery
---