August 16, 2011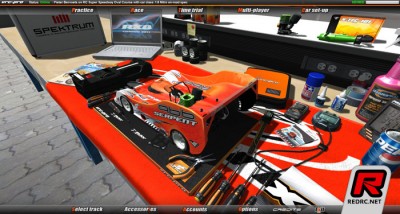 The beta test of VRC Pro has been very successful and we have now taken a decision on the launch date of VRC Pro: September 1st. So mark this date in your agenda and make sure to check virtualrc.com out when VRC Pro is revealed to all r/c racers. Beta testers have been very active in testing all the features of VRC Pro and its content and the VRC World social network community, and the development team has been chasing all the feedback to iron out all the flaws. The platform is now very stable and is ready to go. The decision was taken to launch September 1st to have the complete VRC Pro team available for support and back-up after the holiday period.
Prices of VRC Pro subscriptions have been finalized. Trial members pay € 5 for a 30 day trial and will get the € 5 converted to v€ (VRC Pro's virtual cash) when they upgrade to full membership during this 30 days trial. Subscriptions for full membership start at € 12.50 for a 1 month subscription, to as little as € 8 when you go for a 24 months subscription period. Racers can 'earn' up to 3 vEuros per month by just racing, and even more in doing well in on-line competitions. vEuro's are used to make in-game purchases for more tracks and special chassis and components.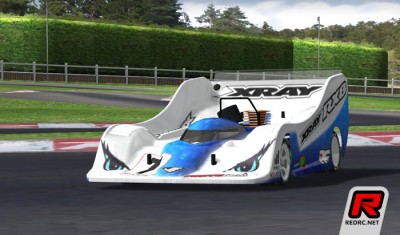 Graphics Cards once more…
As indicated in the previous column, VRC Pro requires graphics cards that support Pixel Shader 3 technology. This minimum specification has now been lowered to Pixel Shader 2 level, and this is great news for racers with older computers. This technology was introduced in 2002. Don't expect graphical miracles from these older cards but at least they will work. Graphics cards technology has exploded in the past 10 years and it is hard to keep up with all these changes. VRC Pro will not run on pc's and notebooks that have so called integrated graphics.
The good news is that very good cards are now available between $100 and $200. A good graphics card is certainly worth the investment if you are serious about playing VRC Pro regularly. The other good news is that the king size LED monitors are also very affordable these days, a 24" or 27" HD (1920×1080 pixels) are very reasonable priced, so put that on your wish list if you haven't got one yet!
Beta Testing – Incredible Mileage
Most beta testers take their testing job very seriously, but some even more than others. Dominique Dordigue from France has already driven over 5.700 km in 2 months time, that's from New York to LA, an incredible distance. With an average track length of say 240m this is close to 24.000 laps. Can't all be testing, he must be having great fun with VRC pro. Many testers are already over 3.000 km. As beta-tester Kevin Westendorf put it: "I was nervous of the outcome. I can not lie. But Sir, you and your staff have outdone yourself. I have now spent 4 hours on the beta system and am blown away by the quality and "flow" of the entire project. I have raced RC Cars all over the world for 20 years and this is going to change everything. Thank you."
Thermal model added to electric motors
Todd 'Doc' Wasson, VRC's physics engineer, has added the thermal model to the physics. The thermal model calculates how the heat builds up in the motor and speed controller due to the current drawn in relation to the gear ratio, and how the heat dissipates depending on ambient temperature and speed of the car. With the new thermal model in place it is no longer possible to over-gear the motor and reach insane speeds without having to pay a penalty for it. When the temperature hits the thermal shut-off point the car will have to be returned to the pit to cool down. The penalty for this will be 10 seconds, we don't want to let you wait for 20 minutes.
For more information about VRC go to the game website here.
---