September 24, 2011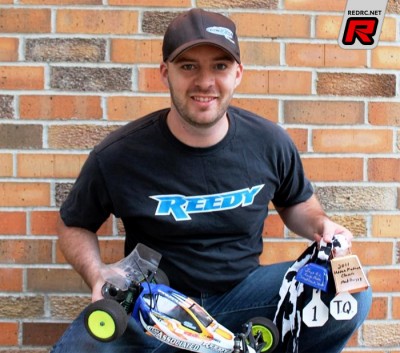 The Udder Madness Classic is the longest-running off-road race in Minnesota. This year the top racers in the region gathered at the race's annual Starbuck location for the event. Similar to previous years, the 2WD Modified class proved to be the most competitive and largest of the classes. In round 1 of qualifying, Team Associated's Eric Swanson put in a solid run and set the early pace for the rocket round qualifying format with his RC10B4.1. His time held until round 3 when his teammate Kraig Krueger edged him out for the top qualifying position that held through the fourth round of qualifying. At the completion of qualifying, the grid was set for the triple A Mains with the RC10B4.1's of Kraig Krueger, Eric Swanson, and Steve Nelson sitting on the top three spots.
A Main number one saw an early challenge for the lead from Swanson. Krueger and Swanson tangled, and allowed Nelson to secure the lead. Nelson held the lead until the late stages of the race when a mistake allowed a late-charging Krueger to secure the victory for the first round of the mains. Round two of the mains started similar to round one with a challenge from Swanson. Swanson and Krueger battled through the first four minutes of the race until a mistake from the challenger allowed Krueger to extend his lead and secure a round 2 victory.
With Kraig Krueger securing the overall victory by winning A Mains numbers one and two, it was up to Swanson and Nelson to lock up the remaining podium positions. Nelson was able to get out front early, but a focused Swanson was able to narrow the gap and put his car in the front in the end. The RC10B4.1's of Kraig Krueger, Eric Swanson, and Steve Nelson finished just as they qualified, and secured a 1-2-3 sweep for Team Associated.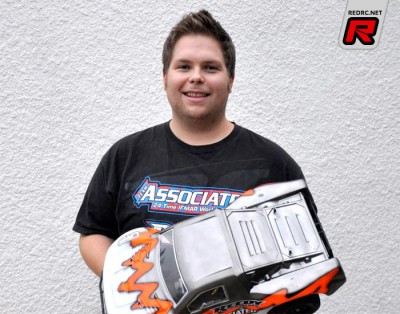 Swanson was also able to put his Factory Team SC10 in the winner's circle in the Modified Short Course class.
Source: Associated [rc10.com]
---