September 5, 2011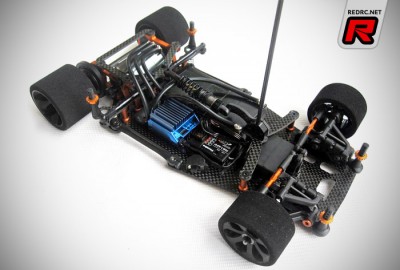 On-Point racing was founded in 2009 and since then the interest in their products has risen. Their tuning parts for Team Serpent and Team Associated cars have had great racing success in the last 2 years and this was the reason for them to decide to produce their own 1/12 scale conversion kit, the OP12C.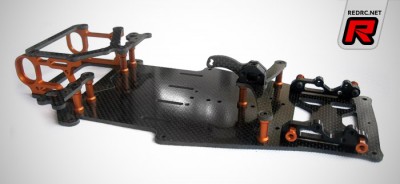 The OP12C features:
– Capable of 5 battery positions
– Three post top deck design, for easy battery changing and rigidity
– More space for electronics and wiring, due to three post design
– Split rear cross brace for more space, better motor mounting and more weight placement options
– Damper tubes for smoothest dampening
– Longer wheelbase for Lipo racing
– Wider front track width for Lipo racing
– Fits any 1/12 servo
– Fits AE R5 front end
– Any 1/12 center-shock and rear axle fits
– Orange and black anodized aluminum parts for eye-catching effect
– Based on US high quality graphite and aluminium
– 7075 Aluminum pod plates
– Four bolt top pod plate for maximum strength
– Available through www.speedtechrc.de in Europe, www.Stormerhobbies.com in the USA
– OP300 – Includes chassis, cross brace, top deck, bottom plate, stand offs, shock mount, shock tower, front bulk heads, front arm inserts, damper tubes and pod plates.
Source: On-Point Racing (info@onpointracing.com)
---