October 21, 2011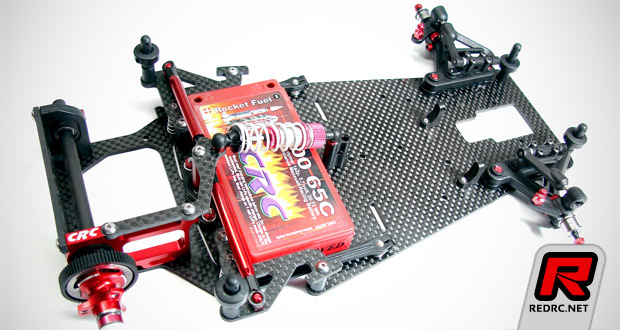 Building on the winning heritage from the multi-Champion Gen-XL, the new Gen-Xi from CRC incorporates all the knowledge, technology and experience the racing team has gathered since the release of the XL. The Gen-Xi keeps all the great features and performance on the Gen-XL while adding some great new options. Carrying over from the XL is the Encore shock, an improved Pro Strut front end, full carbon components and a best in class price point.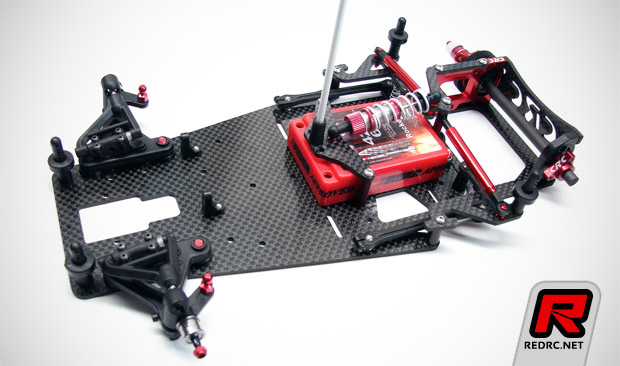 The car also accepts the new 1s "shorty" pack from CRC. The shorty pack fits right down the centerline of the chassis. And unlike the some of the off-center "longitudinal designs" that have popped up lately, this true inline configuration yields total balance and symmetry. The new 1s Shorty pack is a perfect choice for the 17.5 and 13.5 blinky and boosted racing that is popular in North America. And at 660 grams, the race ready Gen-Xi is a full 70 grams lighter than a 1:12th car equipped with a standard 1s battery. The 4200mAh shorty pack is a powerful 65c cell with the runtime tested to be more than adequate for spec racing classes. The 1s Shorty pack will be available in mid-November 2011, 100% ROAR legal and ready. And for those of you who must run the standard 1s battery lengthwise, yes, it will fit, both right down the center and offset to one side.
Much like the Gen-XL, which has a multitude of Modified titles at the Euro's, UK Nationals and the IIC in Vegas, the new car will be equally strong in the modified class with the standard 1s battery installed. The Gen-Xi features over .5″ of battery movement, allowing you to greatly adjust the characteristics of the car. The Xi also has multiple shock mounting positions for altering the weight transfer points. Adjustability on a platform that is proven. Simple.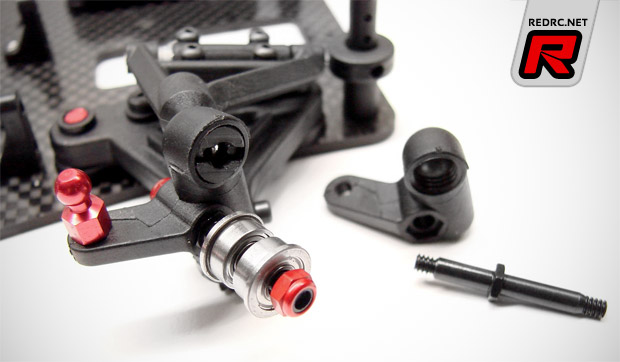 The Gen-Xi features a new molded steering block that features a 1/8th inch axle and corresponding bearings. This will make the front end practically bullet proof and yet keep the winning performance of the Pro Strut front suspension. The blocks use a 1/8th inch front axle and flanged 1/8 x 5/16 bearings. The new 1/8th inch setup greatly increases the durability of the front end. In addition, by raising the outer tie rod attachment point, the blocks are design to work with both stand up and flat servo mounting positions. Unlike other flat servo designs in other brands, the raised position enables the Pro-Strut suspension to function with little or no bump steer, even with the servo flat. And best yet, if you wish to use angled servo mounts with the servo up position, this is a simply "plug and play" with no holes to drill or modifications, just add a set of CRC servo mounts to the existing chassis holes.
Source: CRC [teamcrc.com]
---