October 4, 2011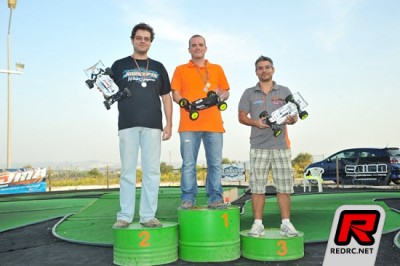 Last weekend saw the first ever Portuguese EP National Off-Road event at the GodinTTrace track. It was an amazing success with an awesome attendance of 58 drivers with many doing more than one class which saw 73 cars competing over the 4 classes available (4wd and 2wd buggy and Short Course). Among them was Rodrigo Luís, multiple European 1/8th A finalist and recently crowned Portuguese Touring Car National Modified Champion Hugo Miguel.

The final Top 3 of each class were:
Top 3 Buggy 4wd
1. Hugo Miguel
2. Rodrigo Luis
3. Tiago Parreira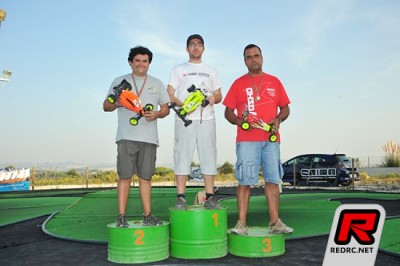 Top 3 Buggy 2wd
1. Carlos Cândido
2. Arnaldo Guedes
3. Luís Godinho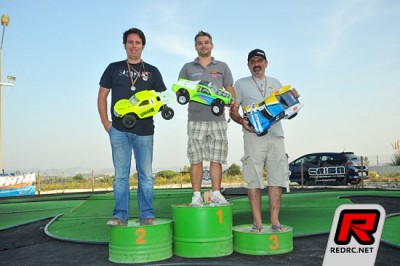 Top 3 Short Course 4wd
1. Tiago Parreira
2. Nuno Roque
3. Yarub Zalzala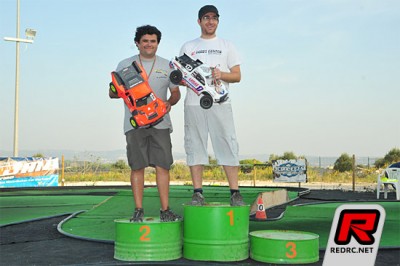 Top 3 Short Course 2wd
1. Carlos Cândido
2. Arnaldo Guedes
3. Pedro Albuquerque
[youtube]http://www.youtube.com/watch?v=vV_7T2EjkFM[/youtube]
Thanks to Jorge Simões for the report.
---