November 23, 2011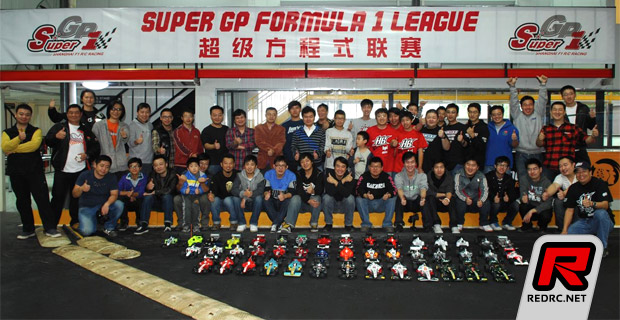 Formula One racing has officially started in China with the Super Grand Prix Formula One SGP1 racing league. The league is inspired by UF1 in the US and F1RCGP in Japan, the goal is to promote F1 r/c racing in China. 70 drivers from 25 teams have signed up for the first 6-race winter league and the opening race this past weekend at Shanghai's RCI indoor racing club saw 48 drivers in attendance. SGP1 has adopted similar rules as UF1 and will be launching a dedicated website like UF1 and F1RCGP.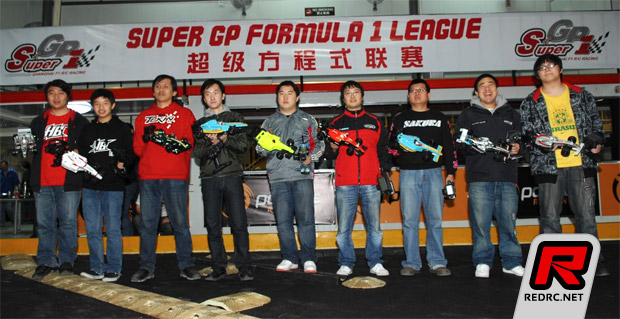 The opening race saw some real surprises and new faces on the podium. JJ Wang of Team HPI-A driving his F10 set the early pace and was seemingly on his way to the inaugural race TQ until fellow HPI-B team driver Zhang Fang Zhou crossed the finish line with less than a minute left in qualifying to set the fastest lap and pole position. This was Zhang's first TQ ever and left the entire field quite in disbelief. In the finals, Zhang and JJ pulled ahead of the pack in a clean start but on lap two came together causing the 3rd place car of Team HPI-A driver Wang Hai Feng to hit JJ causing damage to JJ's car.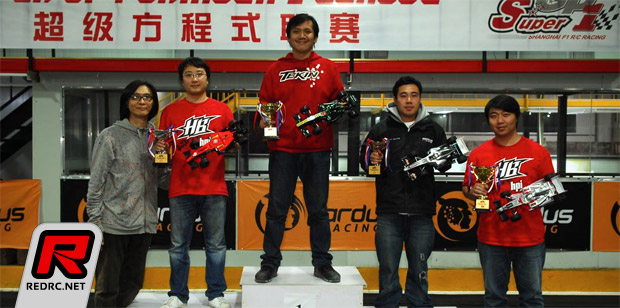 In the meantime, AI Luo from Team RW Lotus who was favorite to win this race starting from the 4th position driving a 3Racing FGX Formula Rabbit conversion moved quickly up and took the lead and finished the 30 minute race in first place, becoming the first race champion of SGP1 and taking race one. Finishing second was Team HPI-A driver Wang Hai Feng who had to overtake third place driver Fei Zai Wei from Team G-Top. Wei kept Wang Hai Feng in the chase for 20 minutes only to lose battery power at the end and his 2nd place. Junior Xu from Team FR1 finished 4th while JJ Wang chased from dead last but setting the fastest lap time all weekend to finish 5th with TQ Zhang Fang Zhou in 6th. SGP1 uses control rubber tires and each driver can only use one set of tires all day, so it was very exciting to see how tire strategy came into play during the races.
This was a great start for SGP1, and round two is scheduled on December 10th. SGP1 welcomes all racers from all countries.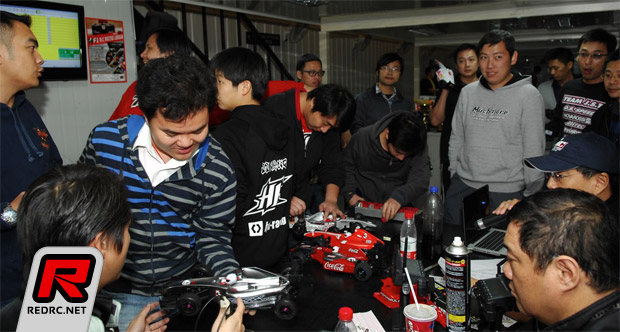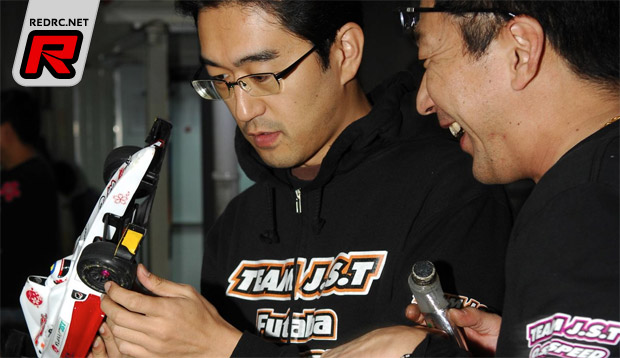 Source: SGP1 [f1rccup.com]
---