November 11, 2011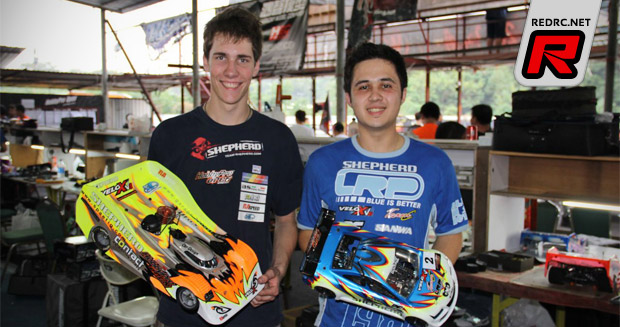 Last weekend the annual HobbyPro Open race took place at the TRC track in Hong Kong. More than 100 drivers entered the race with Ronald Völker, Simon Kurzbuch, Jilles Groskamp and Patrick Schäfer representing the Shepherd factory team. Additionally the Shepherd mechanics Armin Weihert and Alex Kempe travelled to Hong Kong offering assistance to every attending driver.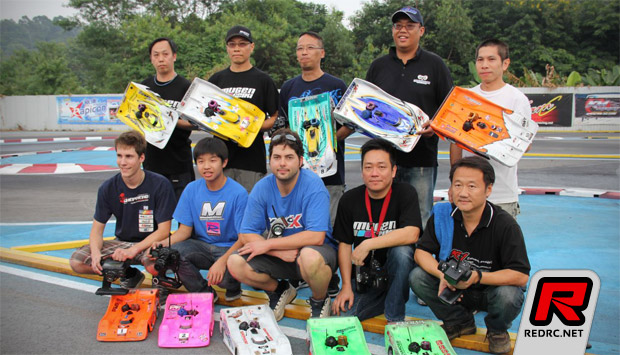 In the 1/8th scale class it was this years world championship finalist Simon Kurzbuch taking the TQ honors with his Velox V8 "eleven". With a new track record he secured himself the pole-position for the 30-min final. Patrick Schäfer managed to place on 3rd position after some radio problems in the two fastest qualifying rounds meaning his time from the slower second round was the one to count.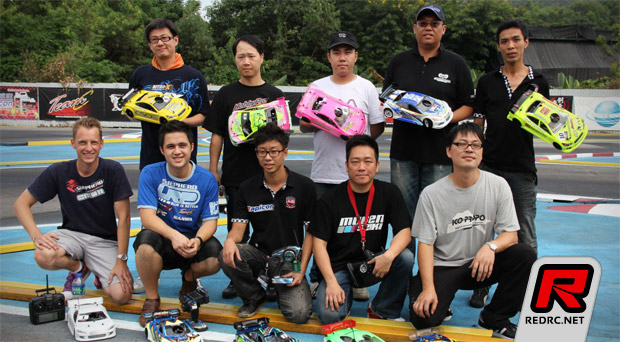 In the 1/10th scale class the battle for the pole position was between Dutch top racer Jilles Groskamp and German ace Ronald Völker. At the end Groskamp was a 0,5sec faster and claimed the pole-position for the final with Ronald Völker lining up second both using the Velox V10 "eleven".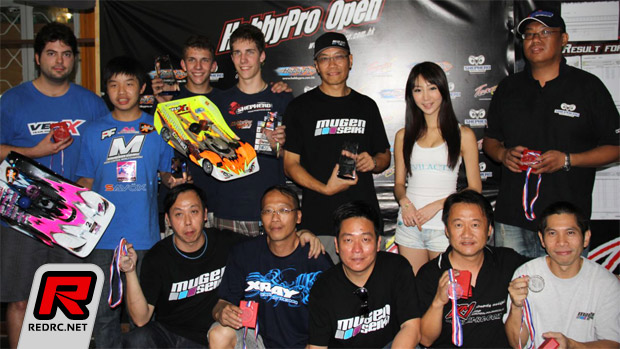 The 1/8th scale final saw a clean start with Kurzbuch keeping the lead in front of JJ Wang. In the middle of the race Kurzbuch changed tyres but Wang stayed out on the track taking over the lead. With fresh tyres Kurzbuch started to catch up and took over the lead again two minutes before the end crossing the finishing line in first position. JJ Wang placed second with Wong Ming Chung completing the podium. Schäfer again had some problems with his radio equipment and came in on 4th position.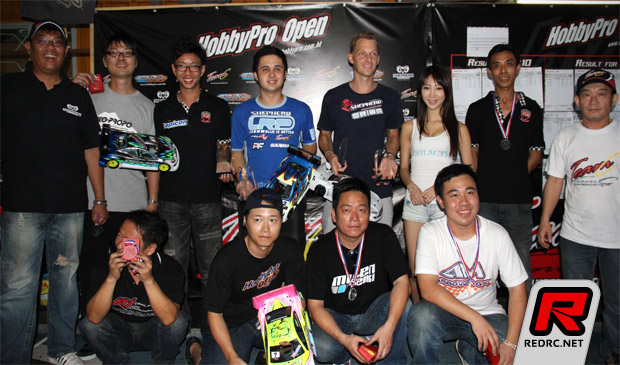 The 1/10th scale final saw a close fight for the victory until the very last lap. At the start Groskamp defended his lead followed closely by Völker. After some minutes Hung Cheung Hang was closing on the top duo because of a different pit strategy. After he passed Völker he also tried to pass Groskamp. Unfortunately he crashed Groskamp's car putting it on the roof which ended all hopes on the victory for Groskamp. Towards the end of the race Völker caught up lap by lap and the crowd saw an intense fight for the first position. In the very last lap Völker passed Hang with a nice maneuver crossing the finishing line less than 0,2 sec in front of the worlds warm-up winner of 2006. Groskamp completed the podium on third position.
Source: Shepherd [team-shepherd.com]
---