November 14, 2011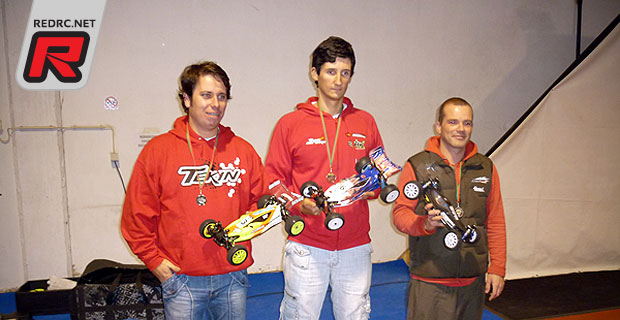 On the Weekend of 5t and 6th of November the second round of the Portuguese Off-Road Series was held. 60 Drivers attended in the four classes Buggy 2WD, Buggy 4WD and Short Course 2WD and 4WD. Among them was Miguel Matias, the multi-times World and Euro Finalist made his appearance at this round and could not wish for a better debut as he was dominating the 2WD and 4WD buggy classes. In 4WD Nuno Roque took the runner-up spot just befind Miguel with Hugo Miguel grabbing the last podium spot (all three Team Durango DEX410). In 2WD it was again Migual who took the race victory followed by Nuno Roque (both Team Durango DEX210) and Nuno Rola (TLR22).
Results Buggy 4WD
1. Miguel Matias – Team Durango DEX410
2. Nuno Roque – Team Durango DEX410
3. Hugo Miguel – Team Durango DEX410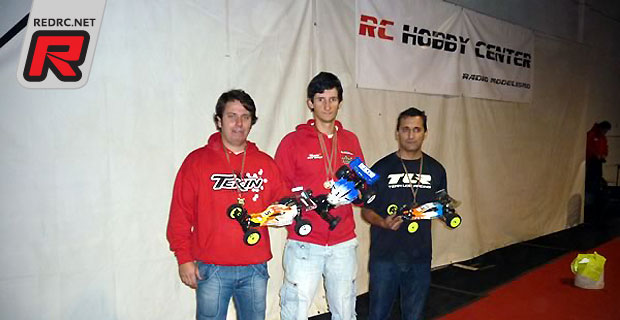 Results Buggy 2WD
1. Miguel Matias – Team Durango DEX210
2. Nuno Roque –Team Durango DEX210
3. Nuno Rola – TLR22
Many thanks to Jorge Simões for sending the report.
---