December 16, 2011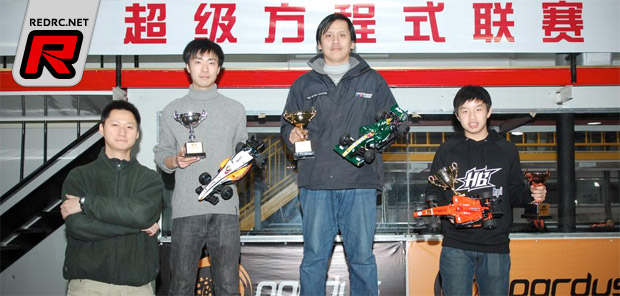 SGP1, the formula one r/c racing league in China completed its second round with over 23 teams and 53 drivers in attendance. Racing was exciting, with teams and drivers all trying to compete for points. The league was started two months ago with over 70 drivers signing up for the first season with 6 races planned. It is also now confirmed that Japan's F1RCGP will be holding their 2012 season 6th round race in Shanghai together with SGP1, making the coming event in early June one of the largest international F1 races to date.

Round two saw 3Racing's FGX rabbit conversion chassis continue to dominate the field. The rear independent suspension system is an obvious advantage as drivers without it were challenged with tire wear and traction. There were 6 qualifying groups each given 20 minutes to set the fastest lap. After 5 groups, AI Luo, winner of SGP1 round one, with his FGX, set a 12.350 lap time to temporarily take pole. But that did not last long as JJ Wang in group 6 TQ'd driving a HPI F10 Exotek conversion with a 12.111 lap time heading into the finals.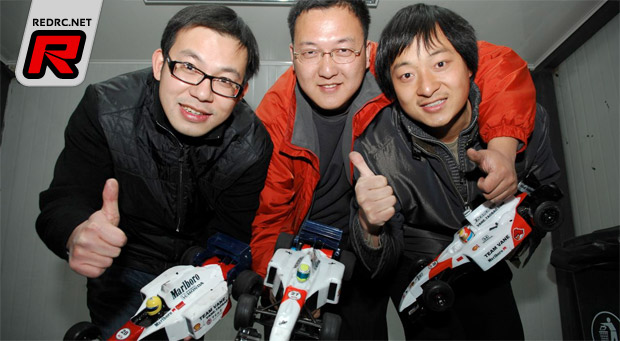 Only the top 30 drivers score points and the competition was so close that top 20 drivers were all within less than a second difference. In the A-Main, 4 HPI drivers made it into the final from both HPI-A and HPI-B teams. The 30-minute final had a clean start and there were some heart pounding overtaking. After 15 minutes the 4 FGX drivers were starting to show why their chassis had an advantage over the F104s and F10s. SGP1 uses rubber tires and after 15 minutes of tire wear, FGX chassis has a clear advantage on grip. But the other non-FGX drivers held their ground and competed with great ambition. We also saw teams bringing their cars into pit for tire treatment, which added to the realism of F1 racing. At the end, AI Luo (FGX) finished in first followed by Jason Wang (FGX) in second, and JJ Wang (F10) in third. The next race is on January 7th.
Current Driver Standings (After 2 Rounds)
1. AI Luo – 120 Points (FGX)
2. Wang Hei Feng – 105 (F10)
3. JJ Wang – 103 (F10)
4. Zhang Fang Zhoiu – 100 (F10)
5. Fei Zai Wei – 98 (F104)
6. Dom – 95 (FGX)
7. Jason Wang – 87 (FGX)
8. Ding Hao Jun – 74 (F103)
9. Dai Qi – 71 (F104)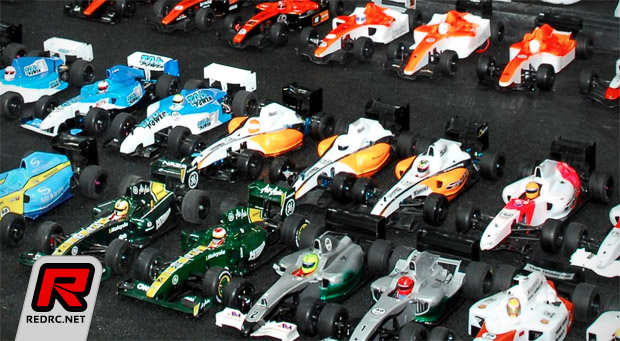 Current Team Standings (After 2 Rounds)
1. Team HPI-A – 208
2. Team RW Lotus – 186
3. Team G-Top – 169
4. Team JW-FGX – 162
5. Team FAT – 116
Source: SGP1 [f1rccup.com]
---