December 23, 2011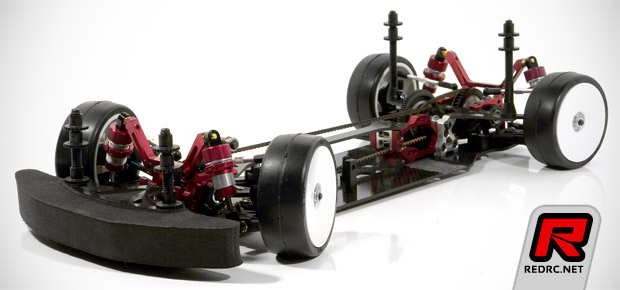 Having brought you photos of the new HMX touring car in the past, the Corally have released complete information, as well as more photos, of their latest project. The new car features steeples shock adjustment on super rigid aluminium 7075-T6 shock towers as well as what the manufacture claim is the narrowest chassis on the market. Super strong high carbon wishbones feature straight design and 5 different shock positions and the kit is supplied with rear differential, front spool and super efficient MIP CVD drive shafts.

– Core Gravity Chassis Flex by Special Quadruple Bulkhead Design.
– Stepless Shock Adjustment on Super rigid Al 7075-T6 Shock Towers.
– Inward Placed Motor Mount for improved weight distribution.
– Narrowest chassis on the market, specifically designed for LiPo batteries with additional add-on weight slots in the center line.
– Kit includes rear Differential, front Spool and super efficient MIP™ CVD Drive Shafts.
– Chassis, Topdeck, Rear Topdeck, Top Front Bumper and LiPo Battery Holders are all made of super high grade, zero-memory effect Graphite.
– Bulkheads, Motor Mount, Layshaft & Layshaft Stands, Shock Towers, Pivot Balls, Turnbuckles,
– Spool, Diff Outdrives, Spur Gear & Pulley Adapter, Spur Gear Guide Ring, Wheel Hexagons, Camber
– Links, Drive Shafts etc.. are all made of super strong and ultra lightweight 7075-T6 aluminium.
– Optional Anti-Roll Bars feature all new zero-play design that uses precision ball bearings for smooth action and unbeaten efficiency.
– Super strong high carbon wishbones featuring straight design and 5 different shock positions.
– Optional range of wishbone mounts and shims for precise adjustment of roll centers, toe, anti-dive, anti-squat and track width. Also features adjustable camber, caster, droop and wheelbase.
– Front / Rear Width: 188 mm / 190 mm. Wheelbase: 258 – 260 mm. Rolling Chassis Weight: 452 gr.
– Car Kit does not include Body, Wheels, Tires, Motor, Battery & Electronics.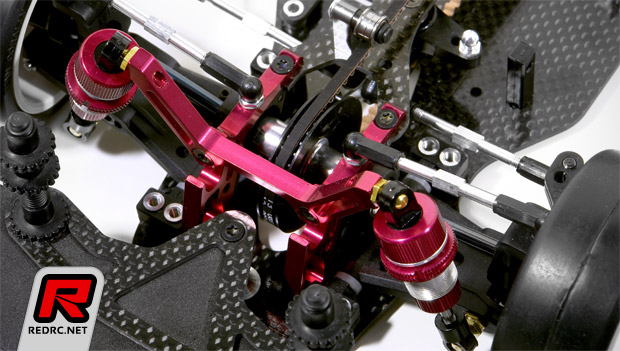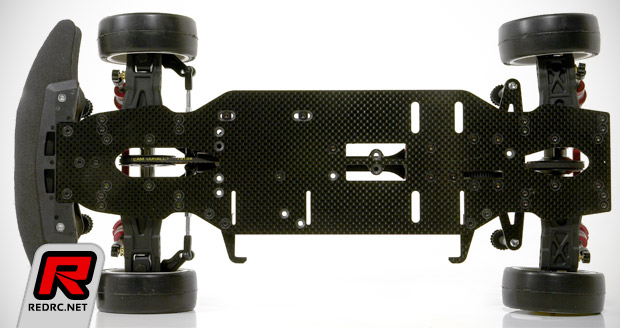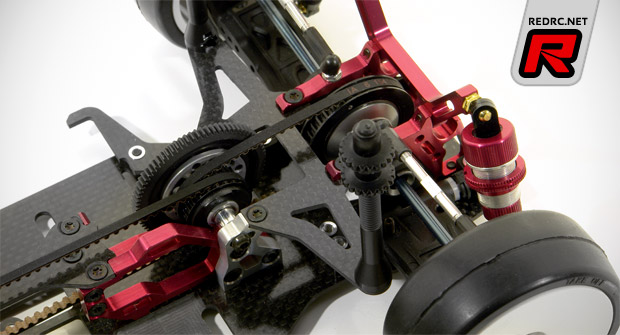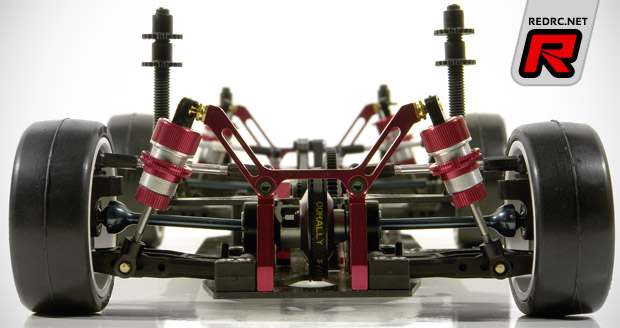 Source: Corally [corally.com]
---