December 20, 2011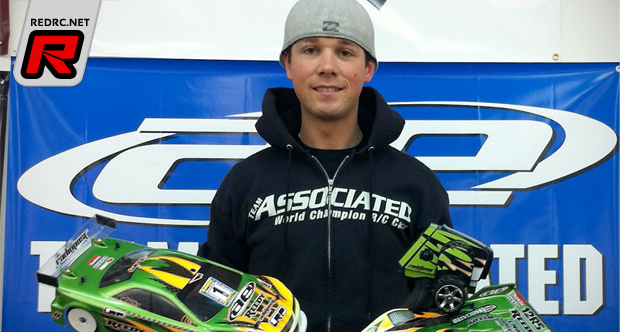 Rapid Competition Raceway in Grand Rapids, Michigan was the site of the second leg of the 2011/2012 Midwest Grand Slam Series and Keven Hébert gave this report. "A slightly different race format than the previous round meant that the entire program would run on Saturday and Sunday. Practice early Saturday morning was followed by three rounds of qualifying. A final round of qualifying and the main events were scheduled for Sunday. Some of the best names from the Midwest were in attendance in both TC and 1/12. The largest class was Stock 17.5 TC and after a few practice rounds I already felt comfortable with my Reedy-powered TC6.1. Only a few small changes from my US Indoor Champs setup were needed to lock her down.
Modified 1/12 was a little bit more challenging. I lost traction early in the run for the first few runs but this situation continued to improve and by the second round of qualifying the problem was resolved. At the end of qualifying on Saturday I held the TQ position in both Mod 1/12 and Stock 17.5 TC.
On Sunday, I was able to improve my TQ times in both classes to secure the advantageous pole position. In the TC 17.5 main event, I was able to take advantage of the number one start and lead wire-to-wire ahead of Dave Johnson in second and Brad Johnson in third.
Things were a bit more difficult in 1/12 Modified. Andrew Knapp challenged me for the first half of the race, but thanks to a small mistake on his part, I was able open up a comfortable lead and take my second win of the weekend."
Source: Associated [rc10.com]
---