January 12, 2012

Losi have introduced their new 1/10 22T 2wd RTR truck. The 22T is ready to run and ready to tear up the track with a 13.5 sensored brushless system. It's based on the Team Losi Racing 22T Truck Race Kit and comes with a Spektrum DX3E transmitter and SR300 receiver. This truck is equipped with everything you need to race through the neighborhood, bash in your back yard or dominate the track, including an extra high-torque servo that gives the 22T a precise steering response.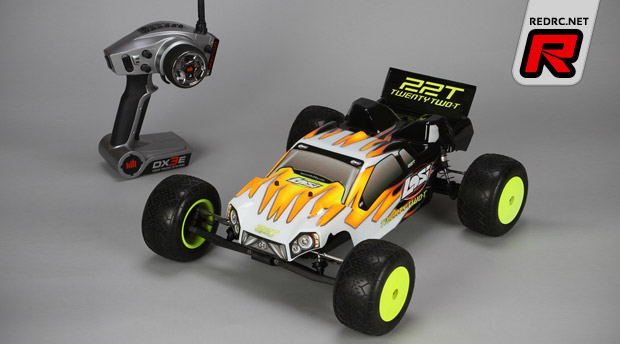 Spektrum DX3E and SR300
The 22T RTR comes ready-to-run with a Spektrum DX3E radio system with 2.4GHz DSM technology. Packed with features, the DX3E, paired with the installed SR300 receiver, gives you everything you need to take complete control of the 22T RTR. It's tough to beat this easy-to-use radio with modern Spektrum styling and interference-free reliability. The DX3E comes with added features, including battery voltage, indicator LEDs and steering dual rates adjustment controls.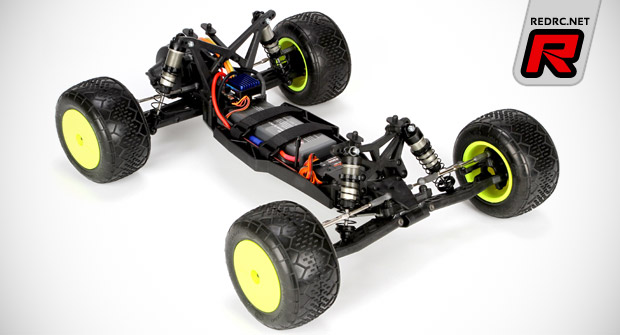 Features
– 2.5mm low-centre-of-gravity Aluminium chassis
– Losi® 13.5T sensored brushless motor
– Losi programmable, sensored ESC with LiPo cutoff
– Ultra low resistance, high-power EC3™ connectors
– Spektrum SR300 receiver with 2.4GHz DSM® technology
– 12mm threaded Aluminium, oil-filled, coil-over shocks
– Losi extra high-torque steering servo
– Sealed viscous gear differential
– Adjustable dual-disk slipper clutch
– Full ball bearing equipped
– Gull wing suspension arm design (front)
– Pre-mounted race-compound tyres (BK-Bar)
– Secure battery straps
– 3.5mm heavy-duty turnbuckles
– Innovative steering rack design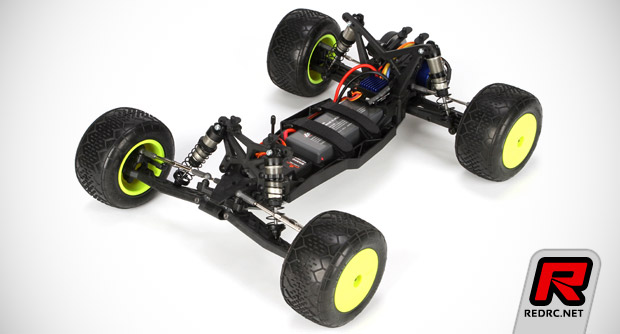 Specifications
Length: 15.75 in (400mm)
Width: 12.99 in (330mm)
Wheelbase: 11.3–11.41 in (286–290mm)
Height: 5.63 in (143mm)
Weight: 66.6 oz (1890 g)
Motor: 13.5T sensored brushless motor
Speed Control: Programmable, sensored brushless
Radio: Spektrum DX3E with 2.4GHz DSM technology
Receiver: Spektrum SR300
Shock Type: Aluminium, threaded, oil-filled
Body: Custom decorated, available in two colors (White or Black)
Tyre: BK Bar (front and rear)
Ball Bearings: Complete

Source: Horizon Hobby UK [horizonhobby.co.uk]
---