February 27, 2012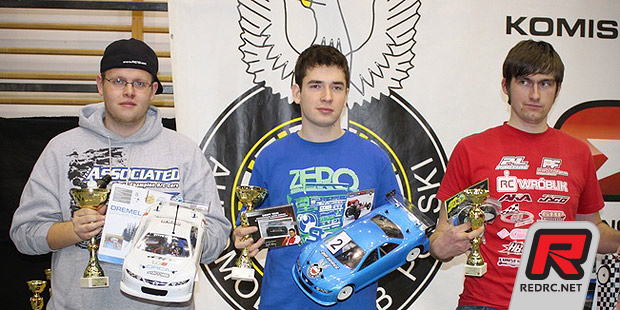 Last weekend saw the final race in the Mazovia Model Car Championships. The biggest electric model cars racing series in Poland is organised by OSM and the final round of the series was run at a big carpet track in Piaseczno, next to Warsaw with 55 racers fought for the win in five classes. Saturday saw the on-road classes and in Modified the winner was TQ Dennis Fadtke using an Associated TC6.1. With this win Dennis also took the championship title. The second place went to vice champion Bartosz Pochopien (HB TCX) followed by Maciej Mrozek (HB TCX).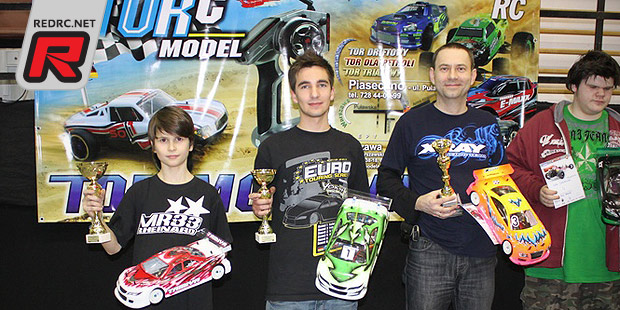 In the ProStock class that was run using ETS rules the championship title went to Michal Orlowski (Tamiya TRF417X) with TQ Piotr Okonski (Tamiya TRF417) taking the second place and vice championship title. The third place in the race and also in championships standing went to Andrzej Trella (Xray T3). In the Junior Hobby class that is run with Tamiya TT-01 chassis the championship title went to the Bartek Zambrzycki, with Pawel Trella in second and Jakub Suchorab in third place.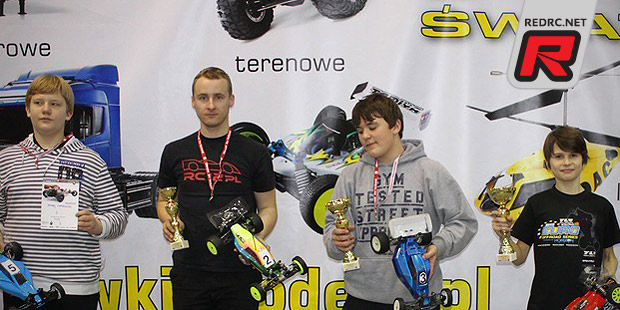 Sunday was the day of the off-road classes. 34 drivers raced in the two modified classes 2WD and 4WD with an additional junior class using Tamiya DT02 and DB01 respectively also being run. In 2WD Modified Michal Orlowski (Tamiya TRF201) secured himself the championships title by winning the race from pole position. The second place in the race and the vice championship title went to Kuba Wawrzkiewicz (Team Associated B4). The third place in the race and championships went to Piotr Blazucki (TLR22).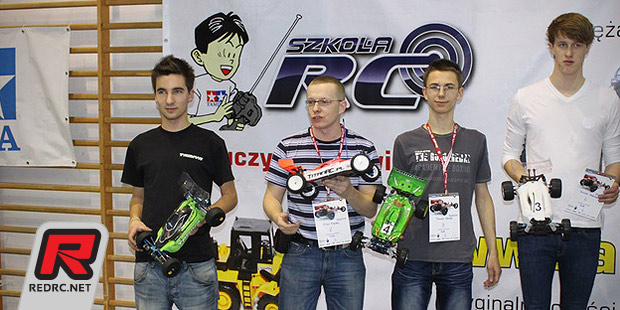 In 4WD Modified the race win went to Piotr Okonski (Tamiya TRF511) and by taking the race victory he also secured himself the overall championship. The vice championship title went to Artur Kramza (Team Associated B44.1) in front of Damian Zalewski, the overall third in the championship standing.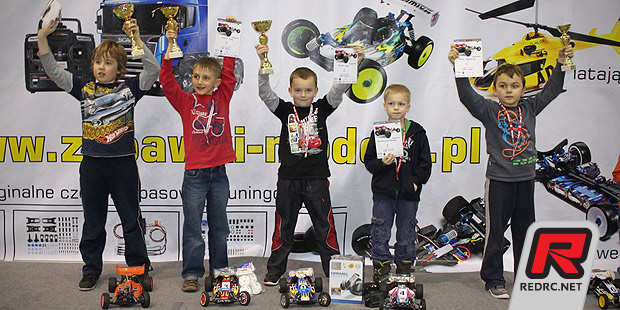 In the 2WD Junior class the title went to Pawel Trella in front of Mateusz Palka with Adam Szymborski the third. Find more pictures from the race by clicking here.
Many thanks to Maciej Orłowski for sending the report.
---