February 7, 2012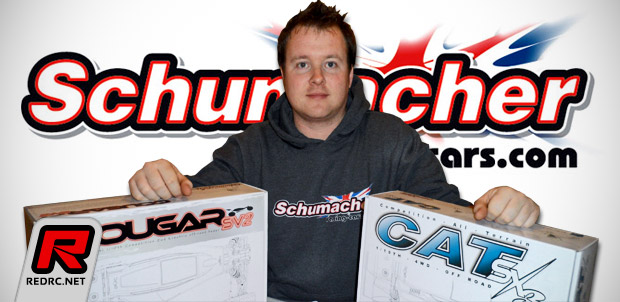 Schumacher would like to announce that top UK Off Road driver Simon Moss has re-joined the team for 2012.  After a winter spell away from Schumacher, Simon is now back to join their team to run the new Cougar SV2 and CAT SX3 cars. Simon had this to say:
Its a great feeling to be back at the team where I feel I belong. I'm really looking forward to the 2012 season and working hard to have another fantastic year driving for Schumacher. I would like to thank Shaun and the guys at Ansmann for their support over the winter, but unfortunately things didn't work out.  I'd like to thank the guys at Schumacher for making this move happen. It should be a great year ahead
Simon's first race was at the Schumacher Indoor Masters at Worksop this last weekend where he finished an excellent 3rd in 2WD and 4th in 4WD.
Source: Schumacher [racing-cars.com]
---