February 1, 2012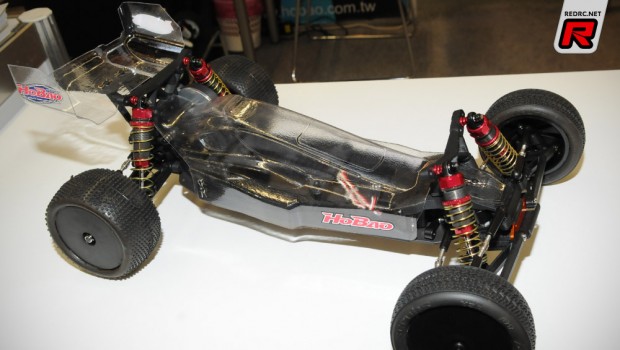 Hobao are showing off a number of prototype cars on their stand the first of which is a new 2wd electric buggy. Featuring a long wheelbase similar to that of the TLR22, it has an aluminium chassis and the ability to switch the motor from rear to mid motor while retaining the ability to use a full size stick pack. Details are not yet locked down but they are aiming for a mid summer release date.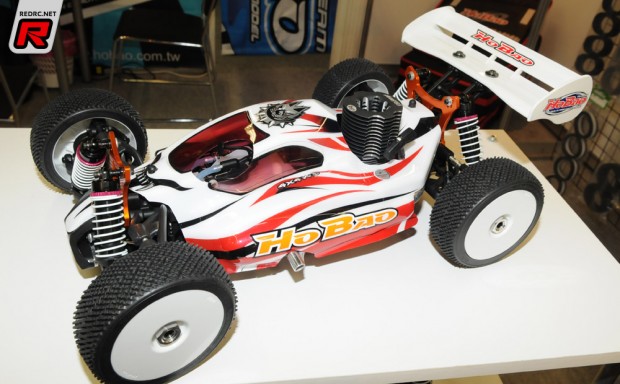 Also in prototype form are the Hyper 7S and Hyper 7S Truggy, both are brand new platforms with only the steering from the Hyper Star carried across to the new cars. Both will be RTR's and will come with a pullstart engine and are expected to hit the market in March.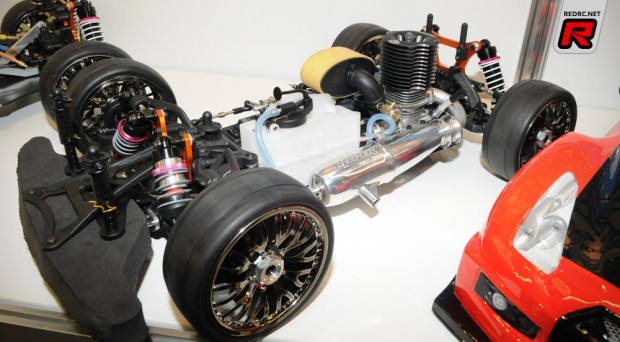 Other new items on the stand are a pair of Hyper 7 S GTPs which are based on the buggy of the same name with one coming with the buggy chassis as is standard in this class but the other will sport the longer truggy chassis which gives the ability to use more true to scale proportioned bodies. Both will also be available as RTR and in nitro or electric versions.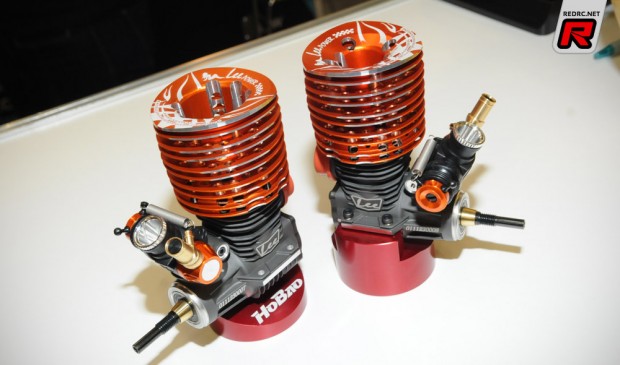 Finally, there is a pair of high-end competition .21 buggy motors under the name Lee Power. This motors sport a 5+2 port configuration, lightweight cooling head, interchangeable venturis and a nice carburetor return spring system which wont distort the barrel by pulling it straight back.
Image Gallery
---