February 2, 2012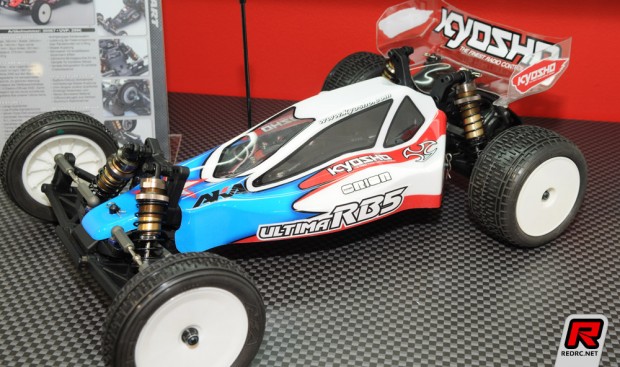 Kyosho have given updates to a lot of their competition line up adding option parts as standard to all their high end electric cars. The RB5 SP2 WC 2wd buggy is based on the car used by the team in Finland and comes supplied with big bore shocks, X-gear springs, a new large slipper system and new updated plastics. Other improvements include the one piece front wheel axle/hex and an updated bodyshell and wing called the Trident. The 4wd Lazer ZX-5 FS2 SP gets the same treatment with improved plastics, big bore shocks and X-gear springs and also has chassis modified to better accept LiPo packs. The Ultima SCR SP is another car to get the same shock and springs, slipper and improved plastics.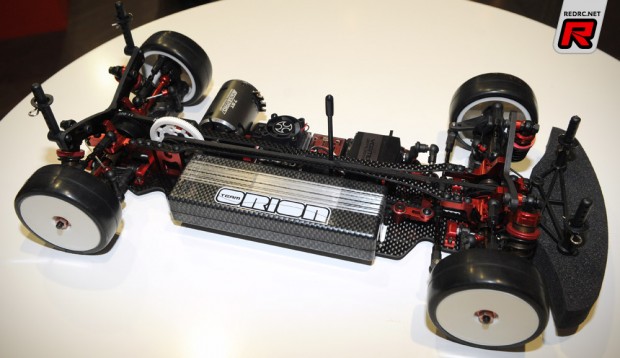 The Kyosho TF6 SP, which Christopher Krapp has been using so successfully lately, is a full option touring car with the new gear diff, new steering system, a narrower chassis and a thinner top deck. Staying with the on road cars there is the release of the Plazma Ra 1/12th scale link car which is a pretty standard affair with oversized diff for better consistency and it is designed to accept all the most popular wheel types.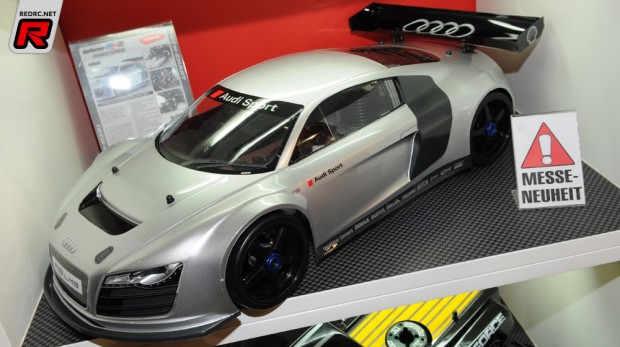 Other cars on the stand are the GT2 Race spec chassis with Audi R8 LMS body shell which features a KE .25 engine and tuned exhaust system and comes as an RTR with the 2.4Ghz LCD transmitter. Another RTR getting an update is the DBX line with the release of the VE 2.0 which is a 3S compatible brushless powered version of the original 1/10th scale gas car with cab pre painted forward body and 1/8th scale buggy tires. The final new addition to the car range is the DRX Ford Fiesta S2000 rally car which comes with rally wheels and tires and a 2.4Ghz radio system.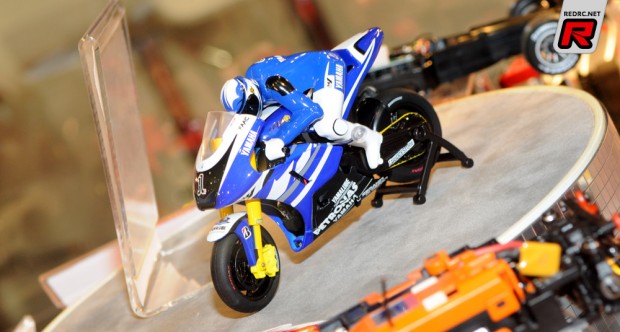 The star of the show for Kyosho however is their new Mini-Z motoracer. It features gyro stabilisation, digital steering servo, 7000kv coreless brushless motor, full ball raced drivetrain, high-grip racing slick tyres and Yamaha YZR-M1 body work. We had a go and its pretty awesome, it doesn't fall over even at low speeds thanks to the gyro and it not only looks great when stationary it also looks super realistic when turning.
Image Gallery
---