February 3, 2012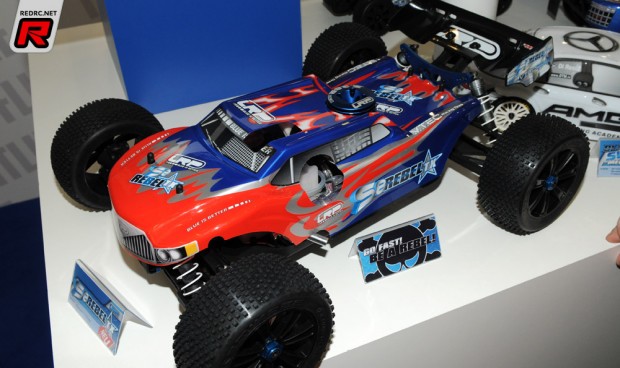 LRP released most of their new products before the fair but did show their S8 Rebel TX which has fully adjustable race suspension, the extra powerful LRP Z.28R Sport engine, VTEC Kamikaze truggy tires and a cab-forward competition body shell. It comes with a metal gear steering servo and big bore oil filled shocks. They have also introduced their new S10 Twister truck which is fully ball-raced, and has a slipper clutch and fully adjustable suspension geometry. Other items on display are the company's new flagship competition brushless modified motor, the X20, the new LRP 20A power supply and an upgrade kit that turns your SXX speedo into a modified and stock speed controller. Finally on the battery front there is new range of competition LiPos with a higher C rating as well as higher capacity for longer run times.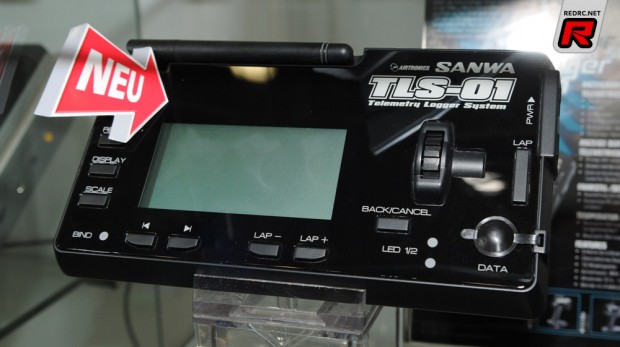 Sanwa, which is distributed by LRP, have their new TLS-01 telemetry system. Bind the system to the Sanwa transmitter and you are immediately able to view the data directly from the car in real time or have it save, with a capacity of up to 500 minutes of action. It is able to display throttle/brake, steering, lap times, receiver voltage, RPM and temperature. You can also use the system if you don't have a Sanwa radio system by using an additional receiver in the car.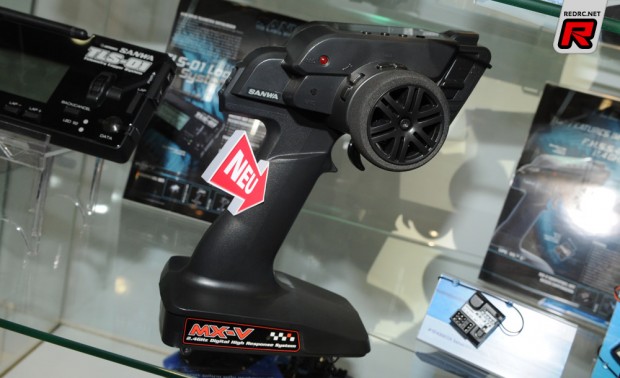 Sanwa also have the new entry level MX-V pistol transmitter. Featuring the same design as the MT-4. It features the basic set of functions such as dual rate, expo, trim/sub trim, servo reverse and end point adjustment and it can store the settings for up to 10 models, which are easily selectable on the radios large LCD screen. Finally from Sanwa there is 2 new high end metal gear servos, the SSR-BRX high speed coreless servo and the low profile SRG-BLS, and an entry level servo called the SX-131.
Image Gallery
---