February 1, 2012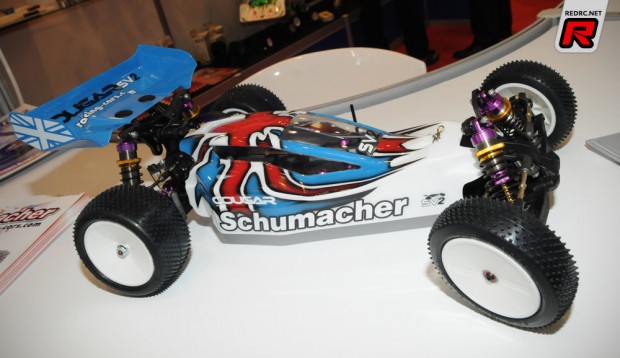 In the new booth from Schumacher Racing sits the Cougar SV2 1/10th scale 2wd EP buggy. Based on its predecessor it has received a number of major upgrades for 2012 not least is the aluminium main chassis. 8mm longer than the SV, there will be optional versions to give a further 14mm or 8mm less to be more like the older car. The chassis helps keep the weight down low and offers better flex. The chassis can also accommodate a saddle or shorty pack with an option to use a stick pack.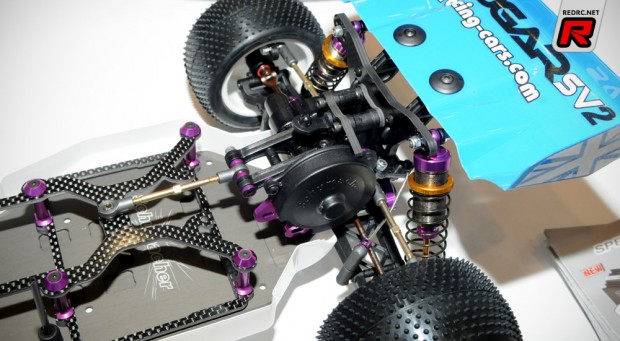 At the rear there is new longer driveshafts which sees the UJ moved further into the axle for more traction. There is updated transmission with bigger bearings that are sealed to prevent dirt entering them. A thicker motor plate gives strength and helps dissipate heat and a new gear cover does away with the need to have the body covering the gear. Due to this there is also a new body shell for the SV2. Other updates include small improvements to the moldings and slightly different shock geometries.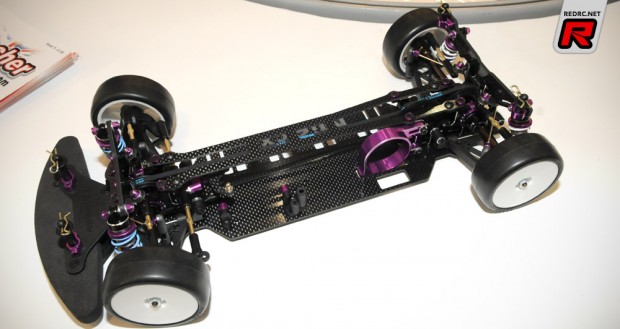 Other new items on the Schumacher stand include the all new Mi4CXL which we wrote about last week and a top secret project that we were shown but cant talk about.
Image Gallery
---