February 1, 2012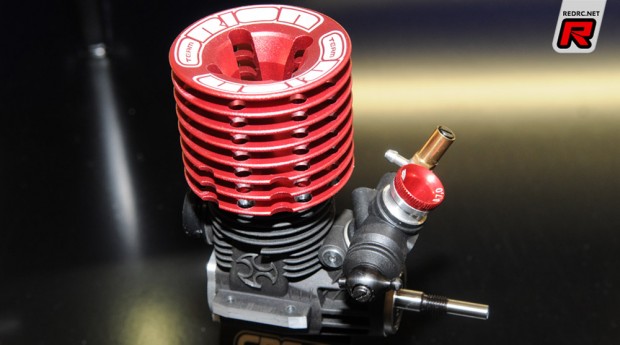 Team Orion have a range of completely new .21 buggy engines, comprising of 3 motors, as well as a fourth for truggy. The new line all use the CRF technology and are available in one standard and two factory versions. All include the new crankcase which has been designed to improve strength with all the internals improved upon. The piston and liner have been updated with the piston having been machined from a different material to improve the quality, which together with the updated crankshaft timing help to improve the fuel mileage of the engine. The standard line is noticeable by the silver crankcase and will come in a 3 port version, while the 2 tuned engines have a black crankcase and come in 3 and 5 port versions and include ceramic bearings and hand finished internals. All the improvements to the manufacturing process have improved the cost of the engine which is being passed onto the customer. Finally in the engine line the .12 will get a new aluminium carburetor and we were told that the .21 on road engine will finally become available this year as a 7 port motor.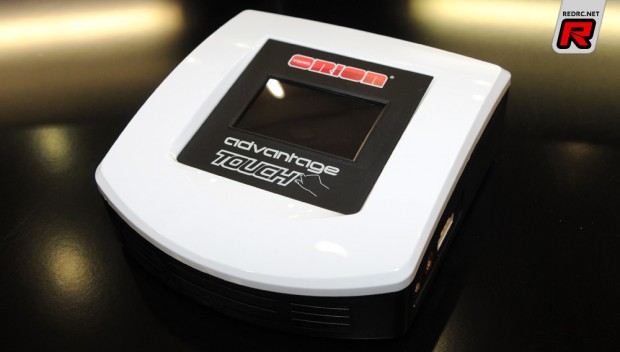 On the electronics front the big news is of course the company's all new Advantage Touch charger with its easy to use touch screen. Aimed at the hobby driver with its 5A max charging current we got our hands on it and the interface was super simple and intuitive to use with clearly labelled buttons and responsive touch screen. We believe that Orion will release more competition focussed versions of the charger in the future.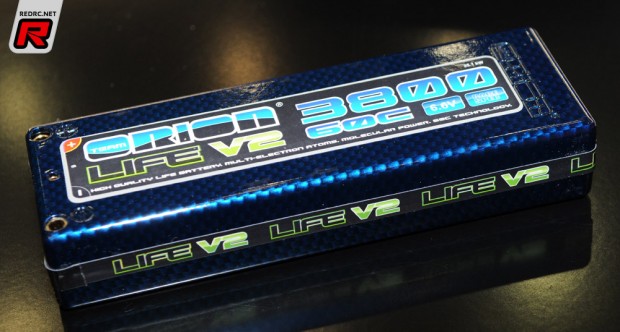 Other items on display were the WTS 4000mAh 90C pack with its innovative weighting system that allows the user to place weights into pockets on one end of the pack to help balance the car, the pack being the same size as a regular stick pack. Also new on the battery front is the Rocketsport 3200mAh 11.1v pack which is a 3S pack in the same case as a 2S stick pack. A new line of 60C LiFe packs come in 3800mAh and 3200mAh versions with wired and bullet connector types for each.
On the motor front there is the new updated Vortex line, with slots cut out of the surface of the can for added cooling and also in the case of the stock motors, allow race scrutineers to check the internals.
Image Gallery
---