March 6, 2012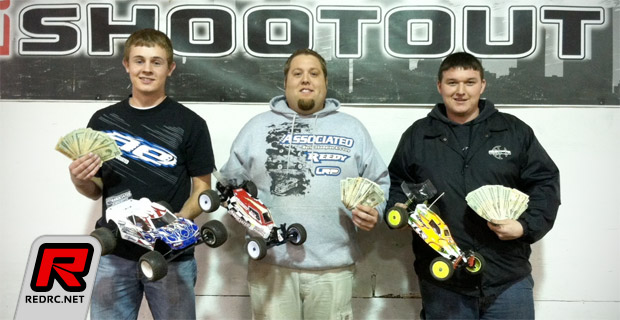 The 2012 Chi-Town Shootout was held this past weekend at Leisure Hours Raceway. Top drivers were in attendance from all over the country making for some great racing and a combined 340 entries made this event a record breaking year. In the 2wd Modified Buggy class, Chad Due started 5th but it wasn't long before he was well in contention. At the start of the A-main event, Castellano and Hartson got into each other right away letting Root and Horne battle it out for a couple laps in the lead position. Root made a pass and led for several laps until he made a small mistake. Horne and Due were on the move and after Root's mistake they were now battling for the lead. Due had a small bobble which put him back about a straight-away from Horne. Mid-way through the race the battle for the lead really started to heat up. Due charged up on Horne and applied some pressure and the leader made a small mistake. Due took the lead where he relied on his experience and technique to finish the race off in style. Chad Due crossed the line just before the 6 minute mark to finish on his own with a victory lap.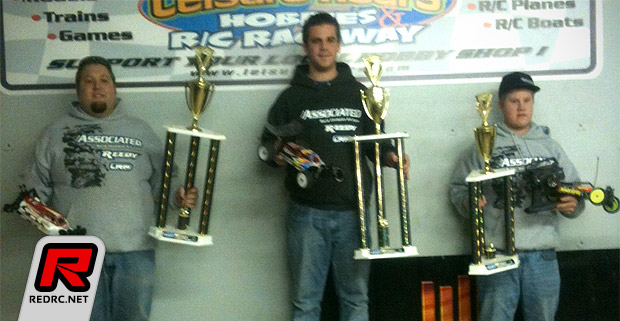 4wd Modified Buggy had JConcepts/Associated driver Chad Due taking the overall TQ. In the main, Chad had a slight bobble a couple laps into the race and that allowed JC/AE teammate Steven Hartson to get by. Steven used brilliant driving and calm, consistent laps to take the win by small 2 second margin.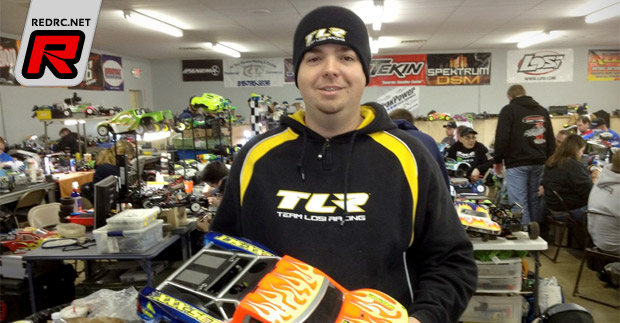 SCT Modified had JConcepts/TLR driver Frank Root TQ 3 for 3 taking the overall TQ in the class. Sitting on the pole in the main, Frank took his JConcepts equipped Losi XXX-SCT to the finish leading the entire race. Frank also took the overall TQ in Modified Truck but ended up taking second place after a battle with his TLR teammate Matt Castellano.
Source: JConcepts [jconcepts.net]
---