March 7, 2012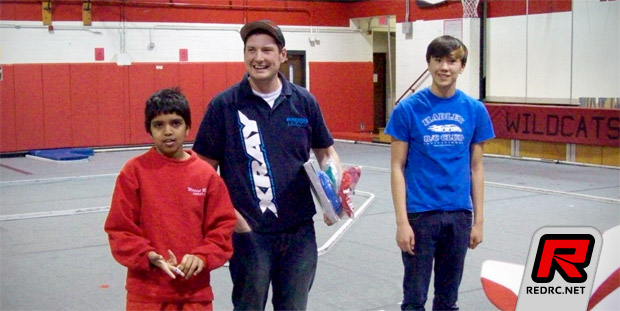 Paul Lemieux got in contact to tell us about a program he has been involved with at Hadley Junior High School in Glen Ellyn Illinois. The school has a longstanding and unique program to offer its students – it has a RC Program. I have been involved with the program in the past and attended another Hadley event on Sunday, March 4th to work with the kids.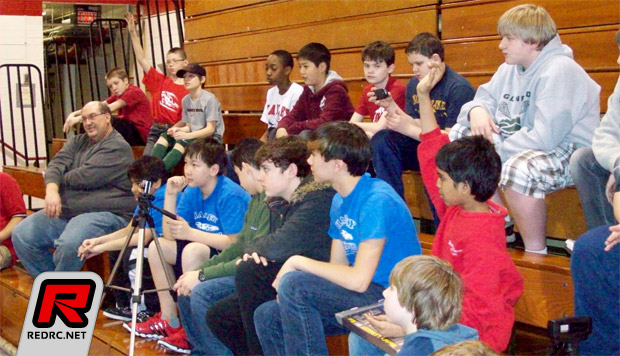 The program involves about 30 kids and uses RC as a learning tool. Organizers Jim Bourke and Mike Dorich have taken advantage of the many ways RC can be used to teach concepts such as math, physics, hand eye coordination, mechanics, sportsmanship, and responsibility. To me, the program's greatest attribute is that it currently involves kids from grade four all the way up to seniors in high school. This socializes and brings common ground to older and younger kids in a healthy environment. The program is launched towards middle school students at Hadley Junior High, but younger siblings of Hadley students and graduated students to high school are also welcome to take part in the racing. With donations from various companies and the school itself, each applicant receives a car, radio, charger and a battery at the beginning of the school year. Each student is then responsible to build and maintain their car, attend weekly meetings and events, and participate fully throughout the year, including track builds and teardowns. The school even has transponders, PA system and proper racing carpet which it rolls out in the gymnasium twice a month for racing.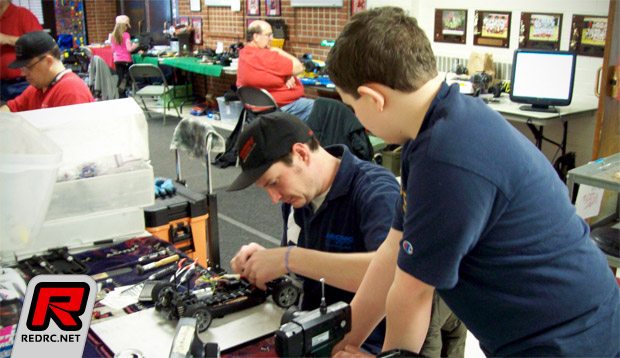 Personally, I was very impressed with the attitudes of each participant and the skills that they have acquired. I had several kids that encountered mechanical failures come to me to help diagnose their problems and all of them had the ability to fix their own cars after talking about it. All in all it was a good time had and it was nice to see excitement for RC alive and well.
Thanks to all the companies and individuals which have donated to Hadley school, some of them are: Tamiya, Protoform, Associated, Pro-Line, Traxxas, Kevco Racing, trackside hobbies, HPI, Horizon Hobby, Tower Hobbies, Michael Waltrip Racing, Hobbytown usa St Charles IL, ALS Hobbies, Russ Paint, Parma, Tekin, Lunsford, Toads RC and more. And of course thanks to my major sponsors who made it possible for me to attend: RC America, Xray, Thunderpower, Protoform, and Futaba.
Source: Team Gravity RC [teamgravityrc.com]
---