March 24, 2012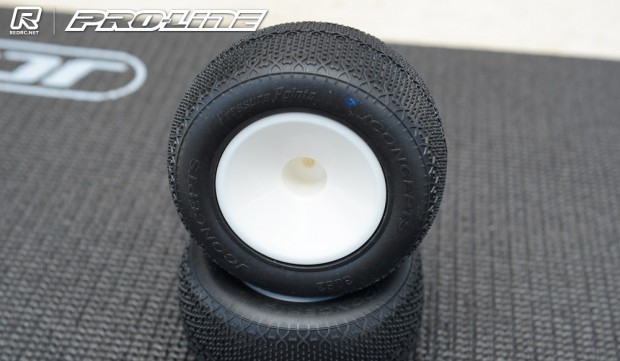 JConcepts brought several new products to show and use at this week's 26th Pro-Line Cactus Classic. First up is the Pressure Points truck tire that makes use of the tread recently introduced with the Pressure Points short course tire. The latest low-height tread option is specifically designed to tame high-speed courses with either wet or blue groove traction conditions. The tread starts as an angular, low pin design as a carryover from the Bar Codes front tire and sports small points combined with Y elements to achieve a maximum in penetration and tack. The inner side-wall has built-in ribbing which limits carcass collapse and increases support on the outside during hard cornering and driving.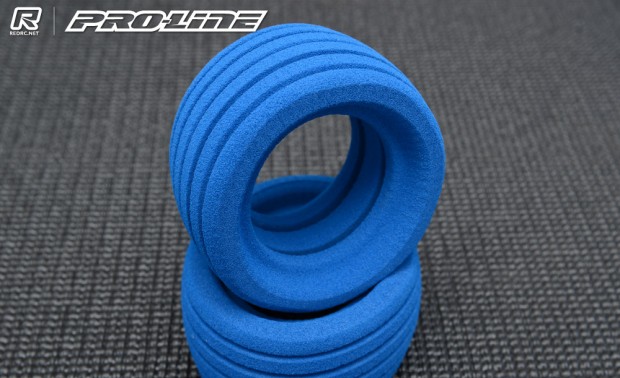 Suitable not only for the Pressure Pin tire but all truck tires are JConcepts' new closed cell inserts, precisely contoured donuts that offer a maximum in tire support, are extremely light weight and reusable thanks to their resistant and durable material.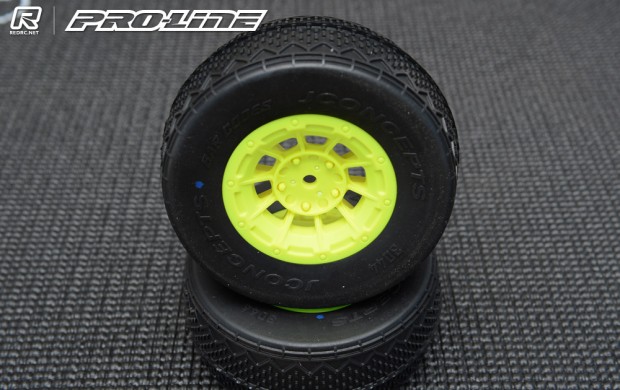 Also on show are the Hazard design 12mm hex short course wheel in new yellow colour. The one-piece wheels sport a +3mm offset to widen the footprint of the SC10 4×4 and SC10 to calm the trucks down in high-speed sections.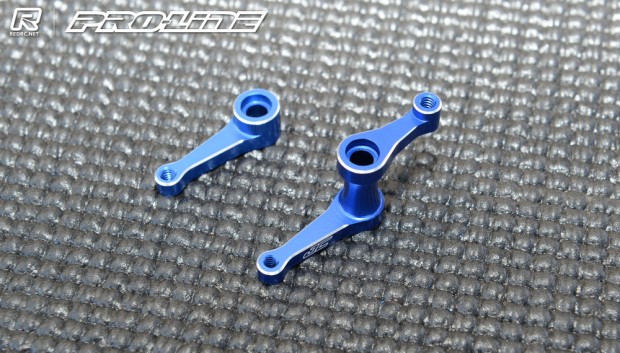 As for upgrades JConcepts have three new option parts for Team Associated chassis available. First up is a servosaver-less aluminium steering system for the SC10, T4 and B4 based chassis. The CNC-machined aluminium parts replace the stock plastic bell cranks, come blue anodised and sport machined silver edges and engraved JC logos. They make for a more rigid steering and increased steering feel.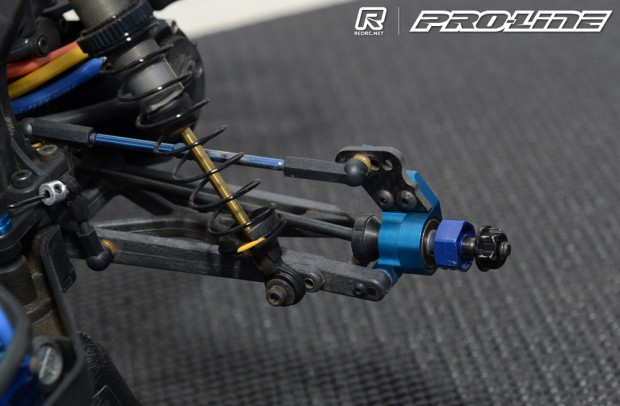 Made for Team Associated's aluminium rear hubs are the rear upright carbon links that will become available in three different versions and replace the stock composite plastic parts.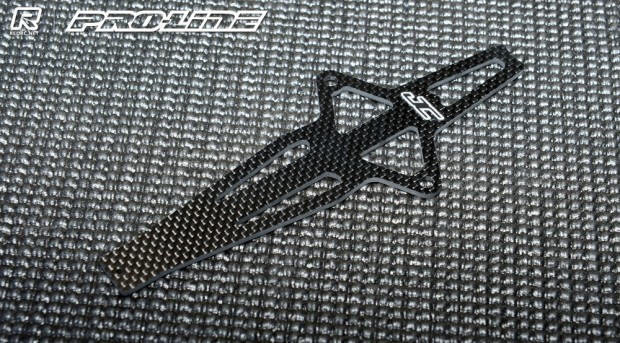 Designed for the T4.1 is the new carbon fibre battery plate – a heavily machined part that is a direct fit and also allows for better access of the balancer port on LiPo battery packs.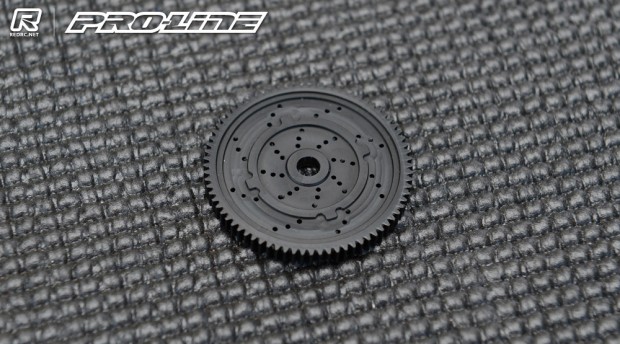 Made for the TLR 22 and 22T are the silent speed main gears, machined items with vented areas and precise contact patches on both sides for the slipper pads for a more consistent slipper performance.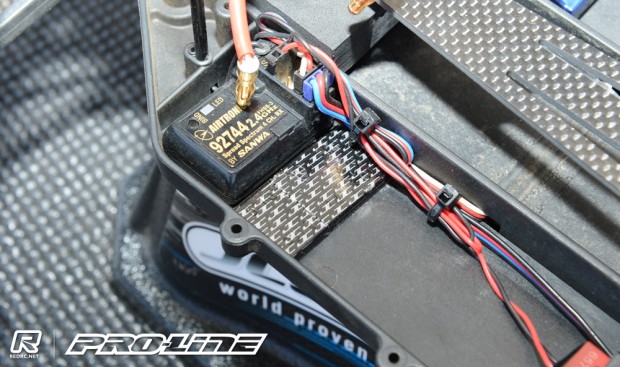 Finally JConcepts introduce JC branded lead weights for the general use, to put weight where it is needed and to bring the chassis weight distribution to perfection without compromising looks as done with unsightly regular lead weights.
---