March 23, 2012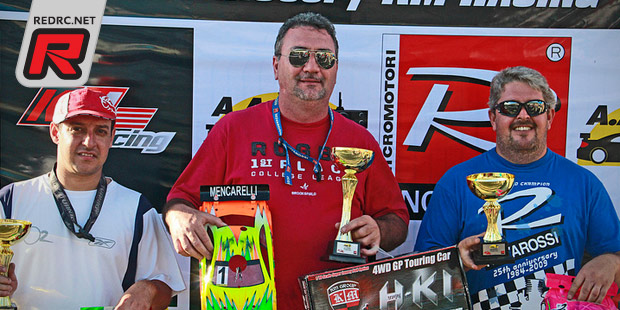 The first race of this years racing season in Santo André, Brazil, supported by Salvadori Racing, KM Racing and Novarossi recently took place. In the Sport class Fabio Mencarelli took the TQ honors and won a very tight 30 minutes final, fighting with KM driver Geandre Rollin until the last 30 seconds. Geandre was leading but could not hold the pressure and a mistake costed him the victory and also the 2nd place, which went to Flavio Fatinanzi who took the runner up spot on the very last lap, leaving Geandre on 3rd place eventually.
Top 3 results Sport class
1. Fabio Mencarelli – KM/Novarossi
2. Flavio Fatinanzi – Xray/Max
3. Geandre Rollin – KM/Novarossi

In the Expert class Fabricio Zamperetti TQ'd and drove a superb race to win the 30 minuets long final, closely followed by Fabio Urano and Chung Min Hsu to complete a 1-2-3 for KM Racing. The trio crossed the finish line with only a lap difference. Fabricio used the new conversion kit as well as the new upgrade parts of the upcoming EVO2 chassis.
Top 3 results Expert class
1. Fabricio Zamperetti – KM/Novarossi
2. Fabio Urao – KM/Novarossi
3. Chung Min Hsu – KM/Novarossi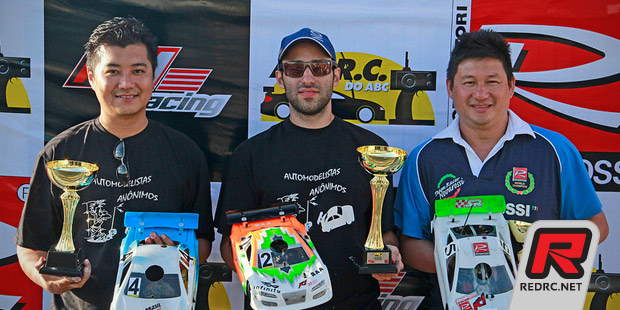 Source: KM [km-rc.com]
---