March 8, 2012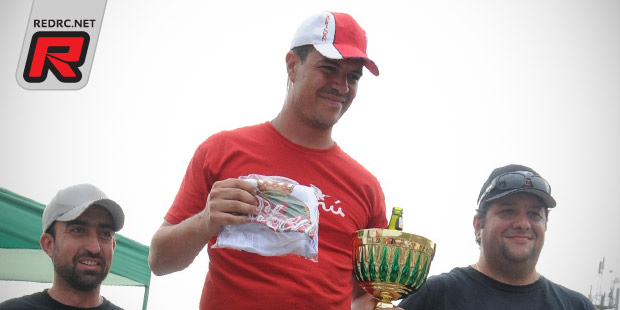 The Pacific Cup is a race, in Lima Peru, that has been going on for the last few years and continues to grow each year. This year over 70 racers from all over the World to include the USA, Ecuador, Chile, Brazil, Germany and of course Peru attended the event. The race is held on a permanent track next to the Ocean was even broadcasted in the local media and therefore attracted over 2,000 spectators. Because of the good experience made at the recent races the organisers also plan on applying for the 2014 200mm sedan World Championships.

The Pacific Cup was run in 200mm sedan and 1/8 GT. Kosmic Fuel was present to introduce the new GT class and also to support the racers. In qualifying it was Rino Lino who was able to take the Sedan TQ using his Novarossi powered Capricorn C-02. Second and third went Paolo Morganti and Hernann Saa respectively. In the GT class it was Paolo Morganti with the new Serpent GT taking the TQ with second and third going to Patricio Concha and Sven Lauer. The finals saw close racing and lead positions would change a few times. In Sedan it was Rino Lino that would take the win with Paolo Morganti in 2nd and Hernan Saa taking the last podium spot in 3rd. In the GT class it was Patricio Concha making his way to the checkered flag first with Paolo taking 2nd and Sven Lauer in 3rd. Kosmic would like to thank the entire Pacific Cup organisation for the great race and well run event. Racers really seemed to have a great time and racing in front of thousands of spectators is just amazing for this sport.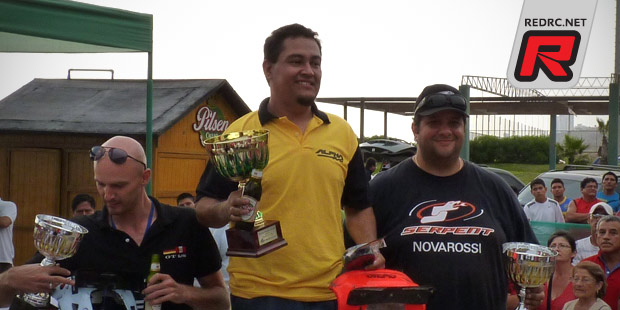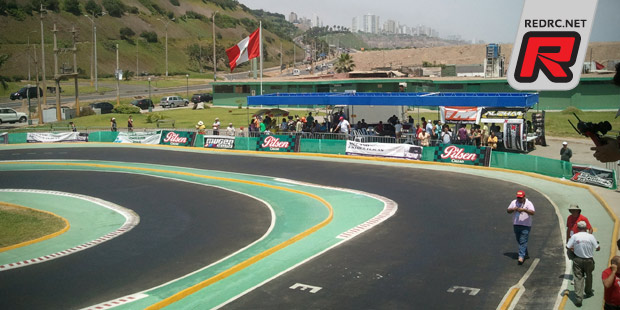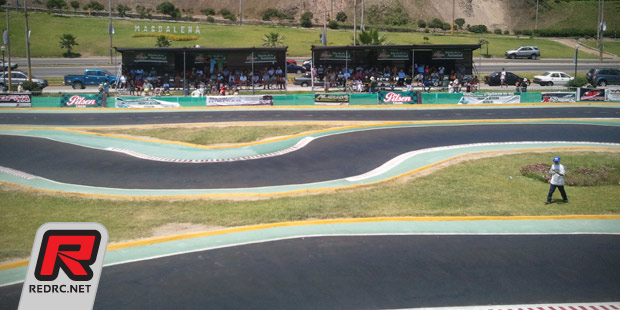 Many thanks to DJ Apolaro for sending the report.

---