April 6, 2012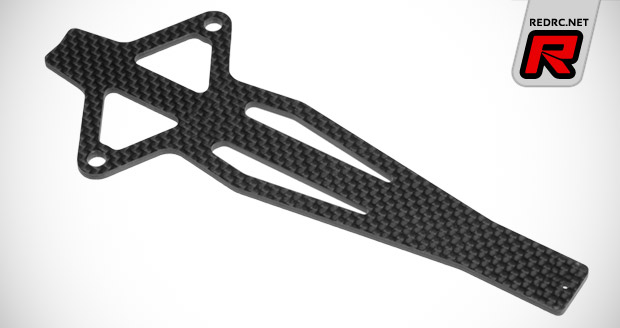 The Monroe battery brace for B4.1 +8mm, T4.1 and SC10 by JConcepts is highly functional and aesthetic eye-candy, designed from genuine 2.5mm carbon fiber, it performs as good as it looks. With so much variety in today's batteries and with most vehicles having a flexible mounting position forward and aft, functionality is always a top priority. With the Monroe battery brace, running different battery positions is possible while maintaining the necessary terminal clearance and providing a healthy holding force to keep everything in tact even in the most demanding conditions or the inevitable crash.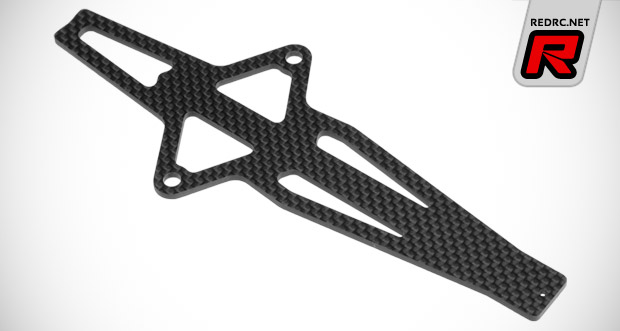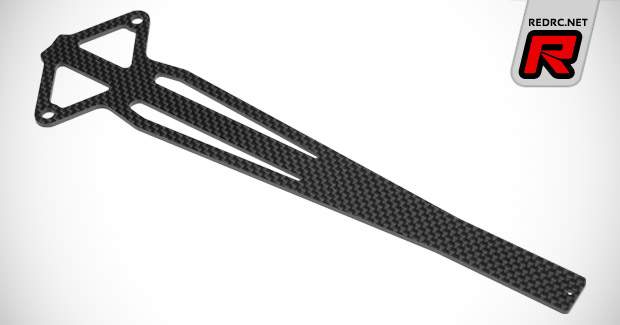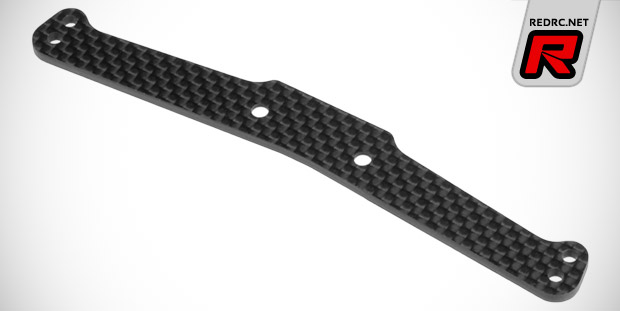 JConcepts rear SC10 body mount brace performs just as the description suggests and supports the body mount in high-force situations. While in the turns, the weight of the body hangs down in the rear and allows the body to flex toward the tires which cause unwanted handling and aero changes which may contribute to an ill handling vehicle. Simply install the brace as instructed and the body will now remain in a more standardized position on high-bite conditions and during hard corning.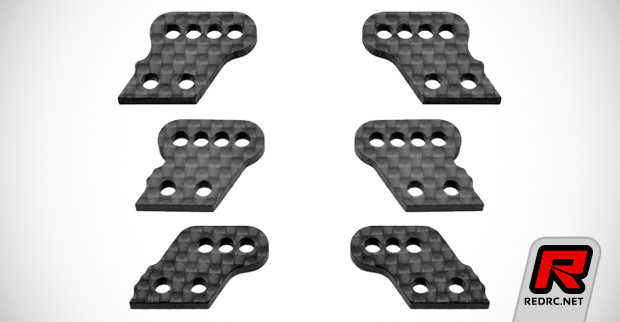 One of the more critical adjustments on the rear of the Associated 1/10th off-road vehicles is the rear hub carrier roll-center adjustment. Associated conveniently makes 3 different bolt-on rear hub towers for these vehicles in the A, B and C configuration. JConcepts now offers the A,B and C hub towers as Carbon Fiber components to slim out the rear hub carrier assembly while still providing the strength, simplicity and look that carbon fiber is known for. Each Carbon Fiber hub tower is machined with identification bumps near the outer edge with 1 bump identifying the A tower, 2 bumps for B and 3 bumps for C.
Source: JConcepts [jconcepts.net]
---