April 27, 2012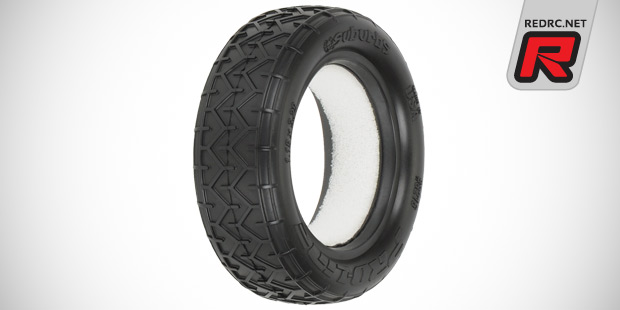 Pro-Line introduce three new tyres for 1/10th and 1/8th scale off-road vehicles as well as the new lightweight Velocity wheels. The Suburbs 2WD front tyre provides a smooth steering response and features an offset house tyre tread that is ideal for outdoor hard-packed/blue grooved tracks or indoor clay surfaces.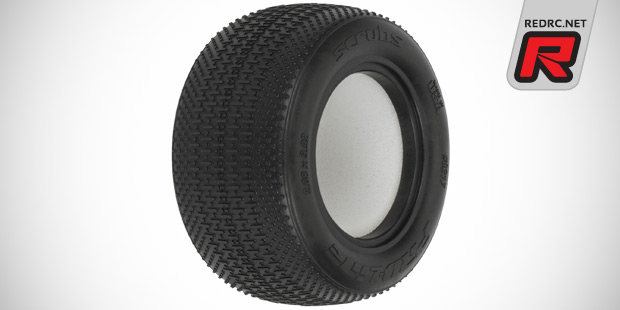 The Scrubs T 1/10 truck tyre have been seen at the recent 2012 Pro-Line Cactus Classic and features a tread design that combines ultra-low profile bars and pins into a specified design for hard packed/blue-grooved conditions and indoor clay tracks. The tyre can be run on both the front and the rear of the truck. Both tyres will become available in soft M3, super soft M4 and clay MC compound.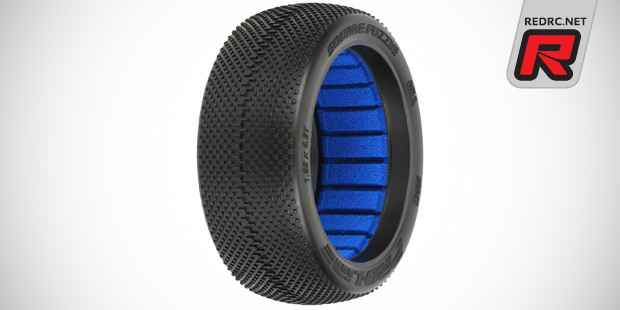 The iconic Square Fuzzy tread is now also available for 1/8th scale buggies. The tyre features countless square micro-pins laid out in a traction inducing grid pattern that will stick to the track like Velcro. The long centre bars provide tons of forward bite and improved wear over the Original. These tyres are ideal for any indoor/outdoor hard-packed dirt track where bar-type tyres are not getting the job done. They become available in M3 and M4 compound.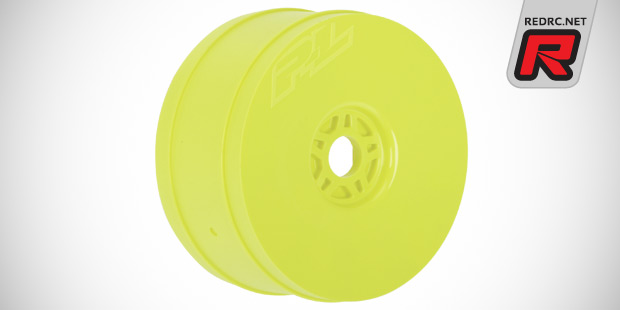 The lightweight Velocity Wheels for 1/8 buggies offer a very low weight and slightly more flex compared to the standard Velocity wheel. They reduce the rotating mass for a quicker spool-up while the higher level of flex results in more traction in loose track conditions. They are marked with Pro-Line's latest P-L logo and are available in yellow and white colour.
Source: Pro-Line [prolineracing.com]
---