June 18, 2012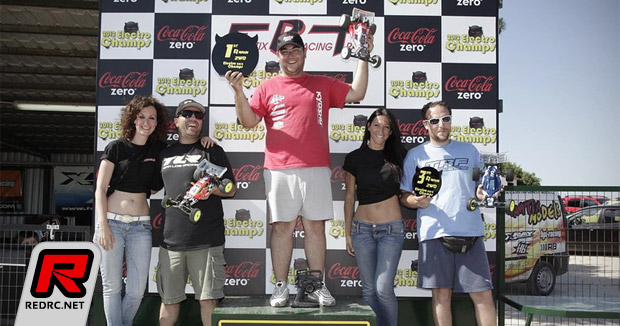 The second edition of the annual ElectroChamps electric off road race is now history and was another success with almost 60 cars attending this year's two-day event held last weekend in Athens. For this year although there were no International drivers participating the event which was hosted in a brand new dirt track especially built for the race. On Saturday (2wd day) both buggies and Short Course were racing in three different heats. In open buggy class it was Kyosho driver John Papanikolaou that dominated the event becoming the first ever Greek ElectroChampion. Second was the Greek 2wd Champion Nicolas Floudas with his well prepared TLR22 and third was Jim Amaxas being the best mid motor 2wd buggy of the day with his C4.1.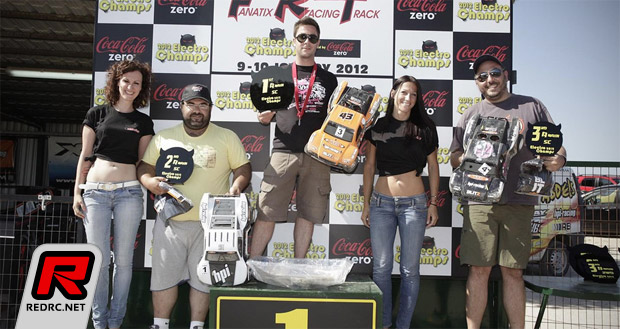 The SC category was new for this year with a field dominated by HPI Blitz cars and the battle was great to the last final. It was Spiros Sotiropoulos that went home with the win and Dionisis Sikianakis and George Mouzouris ending second and third respectively.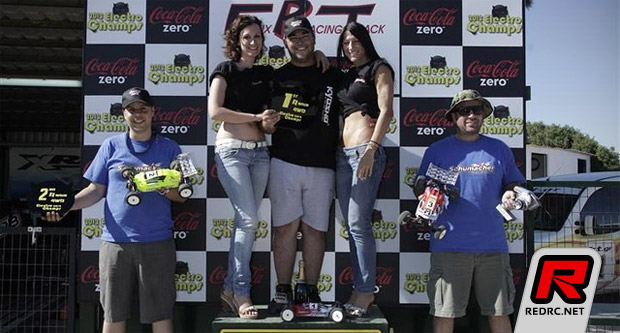 On Sunday it was 4wd day with the best Greek drivers attending the best RC party of the year! John Papanikolaou was again in top form with his Kyosho Lazer FS2 but Dimitris Tsigos was fast as usual with his yellow Schumacher CAT SX3. Each driver had one win after 2 legs in the finals and the winner would be determined in the last leg. John Papanikolaou took the win in the final leg becoming the first driver to manage a double in the ElectroChamps race. Dimitris Tsigos who is currently leading in the Greek championship was second and his teammate Nicolas Floudas came third.
Source: RC Devil [rcdevil.gr]
---