June 23, 2012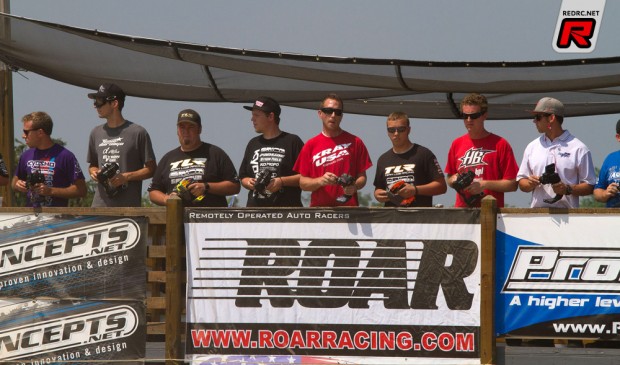 The first two rounds of qualifying for the 2012 ROAR 1/8th gas offroad National Championships kicked off on Friday at Lost Creek RC in Oakland Mills, Pennsylvania. Due to an East Coast heatwave the weather has been scorching hot and extremely humid. First impressions of the track had a lot of participants in awe. There are lots of elevation changes, huge jumps, downhill whoops section, high-speed banking turn, and a duo of front and back straightaways. The surface grooved up quite a bit but a high amount of dust steals away what traction may appear to be there.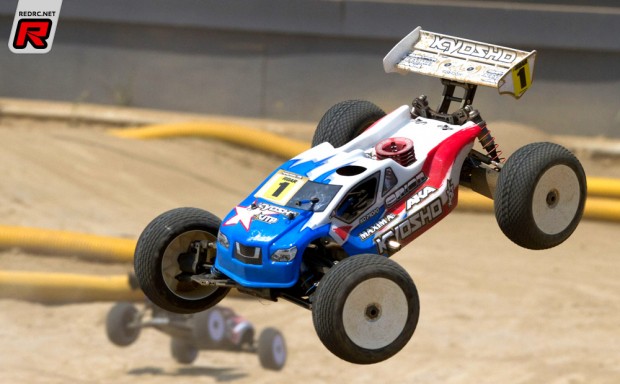 Round 1 of Truggy qualifying was a neck and neck battle between Jared Tebo and Ryan Maifield. The two drivers would swap the lead throughout the race but Maifield was out front toward the end of the qualifier. A .8 second advantage on the last lap was enough for the Kyosho of Jared Tebo to take the TQ by a mere .5 seconds.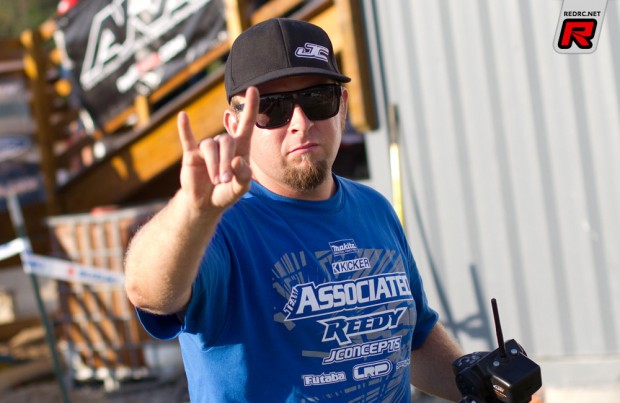 The "B" heat in buggy set a blistering pace in the first round. The Hot Bodies of Ty Tessmann missed the 11-lap run by less than a second. TLR's Mike Truhe and Associated's defending National Champ, Ryan Cavalieri were just one second from the mark as well. The Team Associated buggy of Ryan Maifield's was unstoppable around the track. Maifield was the only one to hit the 11-lap mark and take the TQ from Tessmann for the round.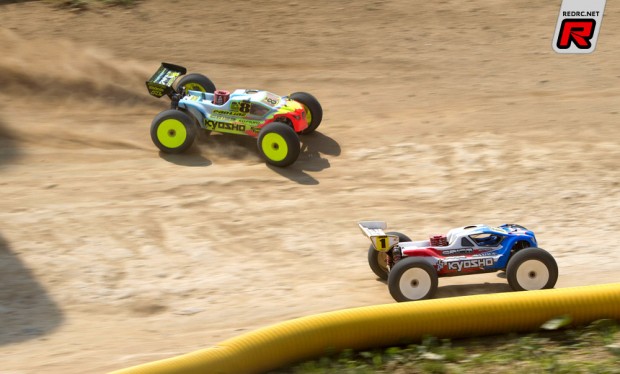 Ryan Cavalieri was in top form for round two of truggy but much like the Q1, Jared Tebo was stalking from behind. Déjà vu! On the last lap, Tebo was able to jump out into the lead and take the TQ by .2 seconds and would finish with the TQ for the second consecutive round of qualifying. Cavalieri would settle for second and Team Durango's Ryan Lutz put in a stellar run taking 3rd in Q2.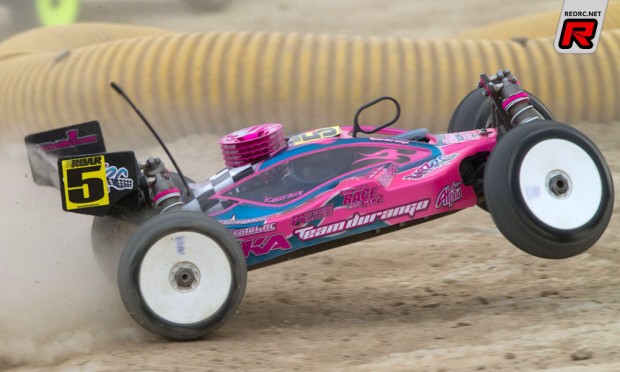 Maifield picked up right where he left off in Q1 of buggy. He was able to not only match, but better his 11-lap pace in Q2 and take consecutive TQ's in buggy. Ryan Lutz almost matched Maifeld's speed in the round finishing 2nd only a few second behind the defending national champ.
All of the racers are looking forward to some cooler conditions tomorrow for Q3 and Q4. Some of the lower mains will start Saturday evening to ensure a reasonable hour of wrapping up on Sunday.
Image Gallery
---