June 13, 2012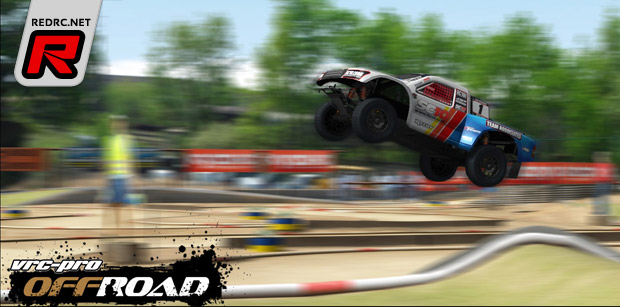 Probably the single most asked question: will there be off-road in VRC Pro? Yes, VRC Pro goes off-road, delivering on an old promise. The first class to feature in VRC Pro will be the immensely popular electric powered 1:10 scale 4WD Short Course Truck class. These cars are a good starting point into off-road, they are fun and exciting to drive (and fly…) and with the spectacular short course truck bodies they really look great on the off-road tracks. With this class VRC Pro caters for the typical basher as well as the typical racer.  A wide range of top-brand tires and special off-road motors will be available for the short course trucks.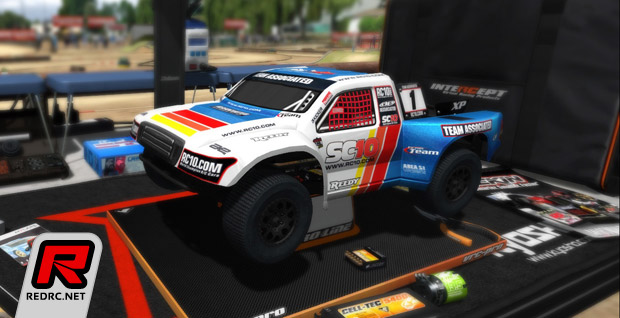 'Rake', that's the angle of the front suspension, had to be added to the suspension geometry as on-road cars don't use rake. The VRC Pro development team has spent a lot of time on the 'flight' control of the truck to make the car respond on throttle and brake input exactly as with the real trucks, lifting the nose up with some extra throttle, or diving down by applying the brakes. The physics already supported this but a lot of fine tuning was needed to get it spot on. Also the drivetrain received a lot of attention because of the differentials, slipper clutches and clicker systems used in modern short course trucks.
Another area of attention was the dust being thrown up when the car drives on dirt. Dust consists of tiny particles thrown up by the tires and they eventually drop down and vanish again. To simulate dust a complete new particle system was built. Short course trucks will be introduced July, so look out for it.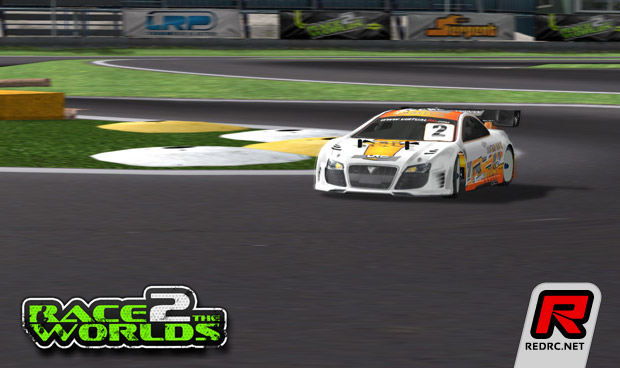 Race2theWorlds to be decided in June
On June 22nd one lucky r/c racer or p/c gamer will start packing his bags and get ready to travel to the Netherlands to race in the IFMAR Worlds in Heemstede, all expenses paid and full factory team support from Serpent, LRP and KO Propo. Over 800 racers from all over the world have competed in this exciting contest which is still lead by young Kevin Pignotti from Italy.  Chris Stack from Australia is trailing by just 0.286 sec. and Nicola Marrone is over a second down. You can try to qualify for the top-200 until June 17th.
Achievement System
VRC Pro now has a full blown achievement system, a virtual pat on the shoulder so to say. There are achievements based on basic skills, like building your first car, doing your first setup changes and competing in on and off line racing activities. There are also achievements to be gained for reaching a certain performance level. For example, your lap times are constantly monitored and when you come within a certain percentage of the best ever lap time achieved on that particular track and with that car we will let you know. With each achievement you get points added to your achievement level. This level also adds to your racer level. A full overview of all your achievements will be available on your personal profile page on vrcworld.com
Lite License
VRC Pro has introduced a new Lite subscription model, making it 'almost free-to play'. For as little as €9.95 you get a basic set of cars and tracks for a full year. Extra cars and tracks can be purchased and used during that year. The offset is that you can't earn virtual cash and customer loyalty discount so you always pay full price for any extra content you decide to purchase. You can always upgrade your Lite subscription to a full membership and enjoy earning virtual cash and customer loyalty discount.
Source: VRC [vrcpro.com]
---