June 30, 2012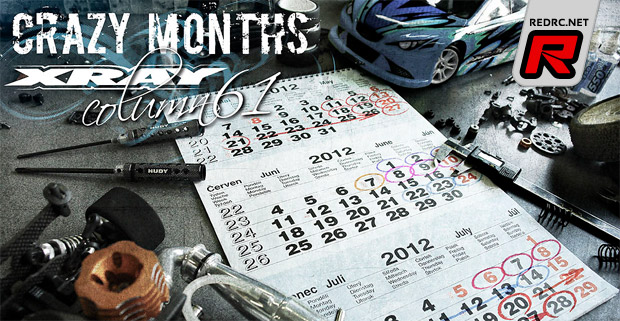 The 61st installment in the Xray column from Xray owner and chief designer Juraj Hudy is now online. In this months column, Juraj gives a run down on the early summer season results for the team as well as an insight into a new secret project that he has been working on for the past 8 years.
But the project has been such a hugely interesting professional and personal challenge for me that I simply could not give up regardless of the costs involved. I know it is not a smart business decision, and many times I had internal discussions if it still made sense to continue to invest time and resources without an upcoming result. But sometimes there are challenges in your life when you must persevere and do whatever it takes, and this was exactly the case.
Read the full column here.
Source: Xray [teamxray.com]
---