July 19, 2012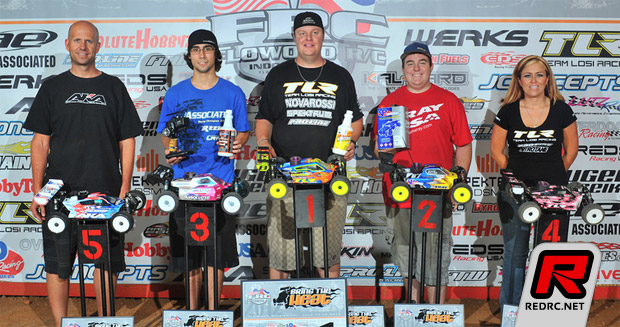 The second Annual Bring The Heat race at The Fabulous Flowood R/C Indoor Park was held this past weekend. There were 246 entries that ran three qualifiers on Saturday and the Mains were held on Sunday. The layout designed by Marc Beck was awesome and fun for everyone. The track held up beautifully for the entire race with very few rough spots on the track. Marc Beck along with Richard and Kris Harris did a fantastic job building the track for the second annual Bring The Heat.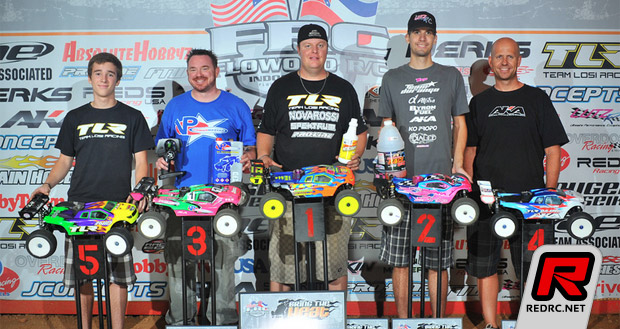 Adam Drake from Team Losi Racing (TLR) took TQ and the top spot on the podium in both of the 1/8th Nitro Races. Adam and Ryan Lutz, of Team Durango, battled hard in the Truggy final but Adam eventually took the lead and never gave it up. The buggy race was also a battle until the end. Ryan and Adam swapped lead positions during most of the race but once again Adam came out on top sweeping the 1/8th Nitro races at the second annual Bring The Heat at Flowood RC Indoor Park.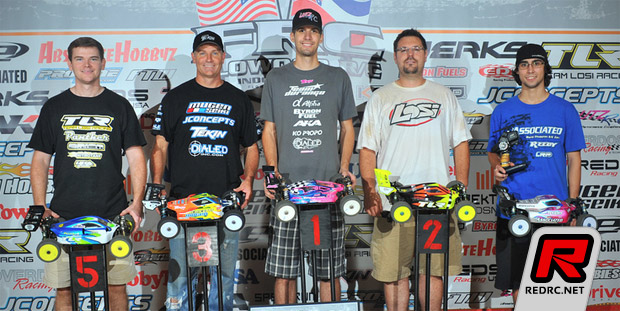 Ryan Lutz took the TQ and top spot in the 1/8th Electric Buggy and the 4WD SCT races. Ryan dominated both races leaving everyone else was racing for second.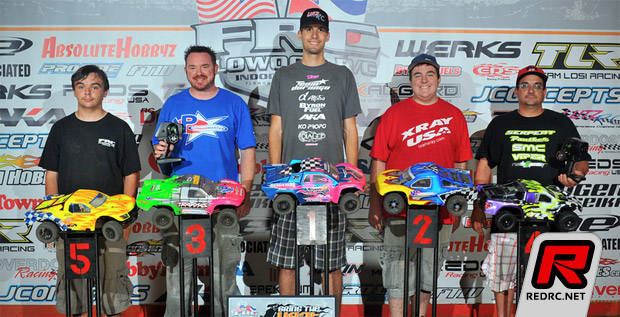 The 1/8th Electric Truggy race was also a great race to watch. Shannon Amos running the TLR Electric Truggy and Martin Harrison, running a Mugen, battled it out until the end during both of the A Main races. Shannon Amos fought his way to the top and never let go, finishing with the top podium spot for the 1/8th Electric Truggy Race with Martin Harrison finishing a close second.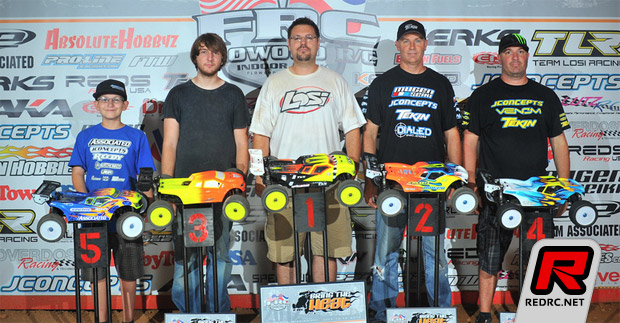 Overall the race weekend was fantastic. We had some heavy thunderstorms that soaked the area with torrential rains for three days but everyone in the indoor facility at Flowood RC Indoor Park was dry and the rains never caused any interruption to the racing.
Thanks to Bubba Barham for the report.
---