August 29, 2012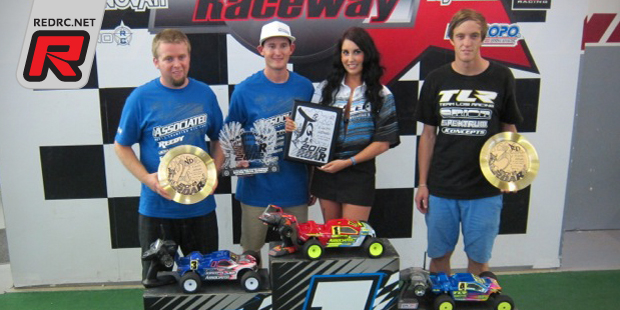 Ryan Maifield, Dustin Evans, Steven Hartson, Chad Due, Kody Numedahl and Brent Thielke put on a great display of driving at the recent 2012 ROAR electric off-road nationals, placing their JConcepts equipped vehicles directly into the A-mains during the first half of the 2-part event. Ryan Maifield, debuting the Finnisher T4.1 body, Mono 12mm hex wheels and JC front axles on his modified truck, finished off a nice debut in 2nd place overall.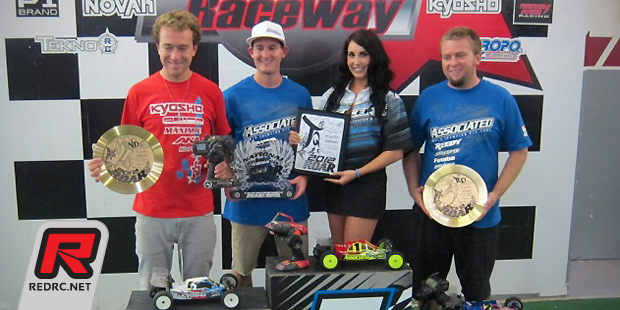 The 2WD modified class was hot all weekend and the battle came down to Cavalieri, Maifield, Tebo and Evans. Cavalieri took the first two A-mains and earned the National Championship. A-3 was an amazing battle between Maifield, Evans and Tebo for 2nd place overall. Jared Tebo finished in 1st with Maifield and Evans just slightly behind.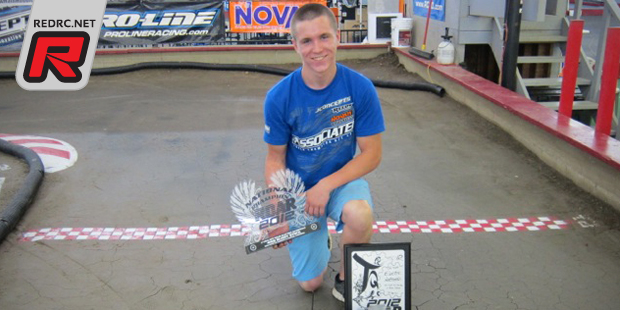 The 2WD stock and 4WD stock classes were dominated by JConcepts drivers Kevin Motter and Zack Genova. Kevin, in a class by himself with his Schuur Speed powered TLR 22 took dominating TQ runs all weekend and took the overall championship quite easily on the comfy West Coast track and surface. Likewise, Zack Genova was the driver to beat all weekend in the 4wd stock class by easily TQ'ing the class and setting a pace not to be matched in that class all weekend. During the main events Zack took an easy A-1 but a miscue in A-2 led to a brutal finish which meant A-3 would be a deciding main. Zack took an early lead, held a close battle early and stretched it for an easy A-3 victory wrapping up the 4WD stock championship. Both drivers relied on JConcepts all weekend for accessories including the control Bar Codes tires in gold compound for consistent performance.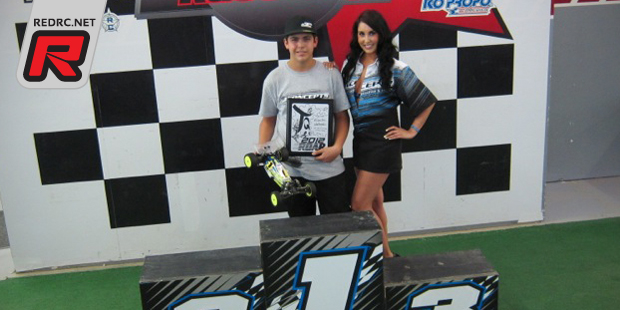 Part 1 of the ROAR Super Nationals was completed with drivers Ryan Cavalieri, Kevin Motter, Nolan Anderson and Zack Genova taking the prestigious victories. Many of the drivers, industry insiders and media members were curious to see how well those results spilled over into the 2nd part of the program featuring Short Course and 1/8th scale. With only a 1 day break in-between events, many drivers made their way over to OCRC Raceway to test and tune and some much needed track time with a completely different genre of vehicles. Another fine ROAR National event wrapped up on Saturday evening with an awards presentation and victory celebration. Congratulations to the ROAR Race Management team along with Jimmy Babcock and Nick Black on running another great event. A very special thank you goes to Danny Stojakovic and the entire West Coast R/C Raceway crew on a special facility, track layout, surface and crew.
Source: JConcepts [jconcepts.net]
---