October 11, 2012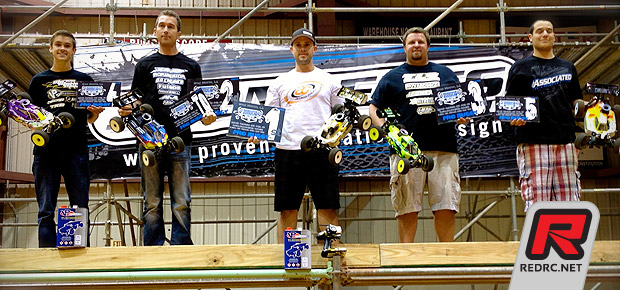 The 2012 Southern Nationals took place in a cavernous temperature-controlled facility in Monroe,  Louisianaperfectly suited to a major RC race. The event draw around 300 participants including pros like Ryan Lutz and Josh Wheeler. Jason Branham was strong all weekend in Pro buggy and truggy. He narrowly missed the Pro truggy win after a pitched battle with eventual winner Josh Wheeler. Branham would get the job done later in Pro buggy. With cool consistency he outlasted the field and took the crown. He was joined on the podium by Jake Dellinger, who added to his recent string of impressive finishes with 5th place run.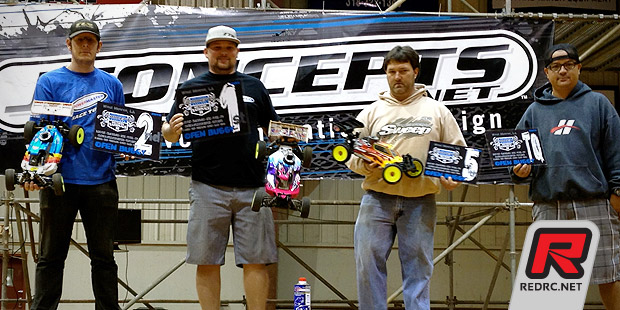 Open buggy and truggy were the domain of Andrew Clark. After taking the Open truggy title with authority, he followed up with a determined drive in buggy that earned him his second win of the day.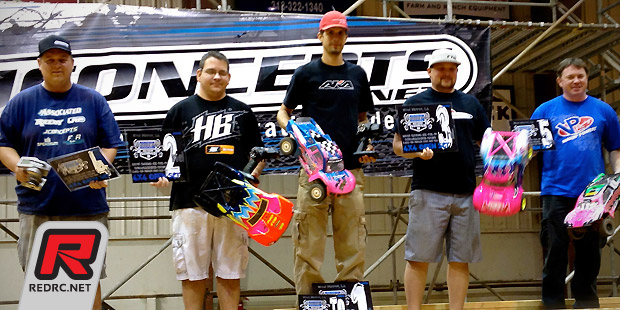 With wins in the A1 and A2 mains, Ryan Lutz took the 4wd short course title, but the battle for second was intense throughout. Andrew Clark and "Smiley" Henn traded the spot back and forth with flair, consistently airing it out over the big double that deterred all others but Lutz. Henn would win the duel and take 2nd overall, followed by Clark in 3rd.
Source: FTW [ftwrc.com]
---