October 4, 2012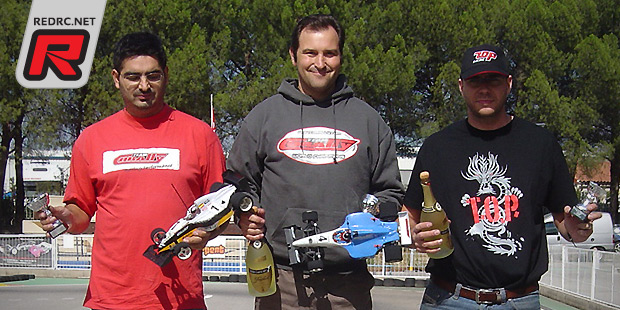 The final round of the Spanish Formula 1 championship took place at the technical track of Asoger. The weather was perfect despite a rainy Saturday morning. Forecast for Sunday promised a sunny day so most drivers waited for better track conditions and come Sunday Jesus Davila (Corally) took TQ as he was the only driver to post an 18 laps run. He also won the first A final followed by Alberto C Maestre and Gonzalo Orus. The second final looked to be a blueprint of the first one but on lap 11 Jesus made a mistake and collided with another driver handing the win to Alberto. This meant the third and final race would decide over the win and again Jesus was super fast but with less than one minute left he made a small mistake, left too much room for Alberto who slipped trough in a corner and won the third A final, the race and also the championship.
Final result:
1. Alberto C Maestre
2. Jesus Davila
3. Carlos Fernandez
4. Gonzalo Orus
5. Ismael Vazquez
6. Alberto Velazquez
7. Mario Perez
8. Alejandro Otero
9. Victor Vera
10. Eugenio Miarro
Thanks to Alberto C Maestre for sending the report.
---