November 17, 2012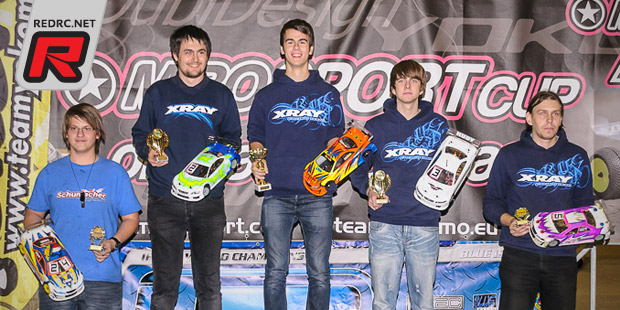 The second out of eight races of the 2012/13 Mibosport Cup attracted 117 drivers from five countries including some of Europe's top drivers such as Martin Bayer, Zdenko Kunák and Marek Černý. The Mibosport Cup takes place in the same place as the ETS in January. The race was held in a variety of electric classes such as 2WD and 4WD buggy, Formula, Yokomo GT, Stock 17.5T and Modified TC. In the TC Modified class 33 drivers fought for the victory and the battle for TQ was on between Zdenko Kunák, Zdeněk Hamák, Jiří Mára and Marek Černý . In the second and third final Zdenko Kunák was able to secure the top position on the podium followed by Zdeněk Hamák and Jiří Mára.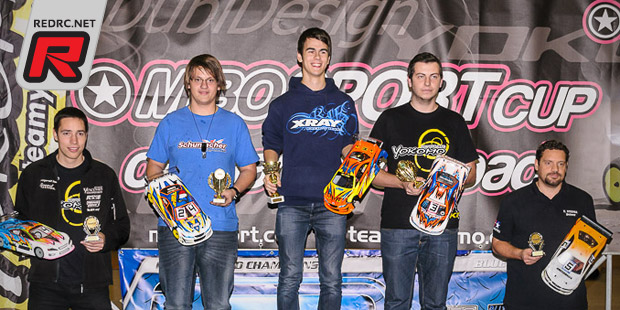 In the Stock Zero 17.5T class Zdenko Kunák took TQ from Marek Černý, both experienced ETS drivers. Zdenko also took the first place in the final ahead of Marek and third placed Adam Dubák alias Dubidesign.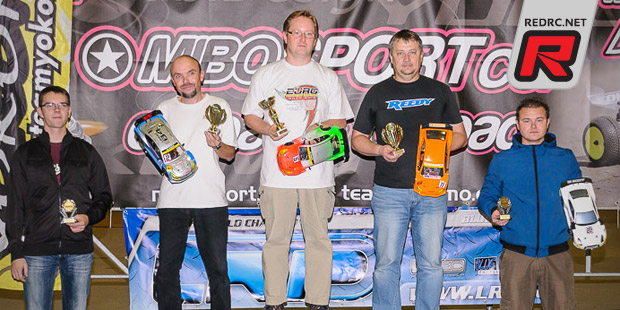 Run for the second time at the Mibosport Cup was the Yokomo GT class. 15 drivers battled for the win in this exciting new class with Jaroslav Vala again crossing the finish line first.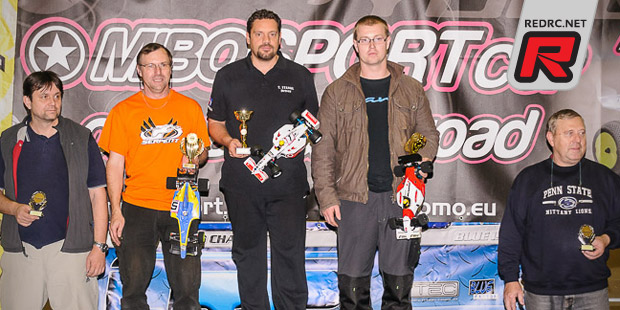 TQ in the Formula class went to Austria driver Toni Stangl in front of Czech driver Miloš Klaus. In the final Miloš was only able to finish in eighth place, the win went to Toni Stangl coming from first position with Czech driver Drahoslav Hejtmánek taking the runner up spot.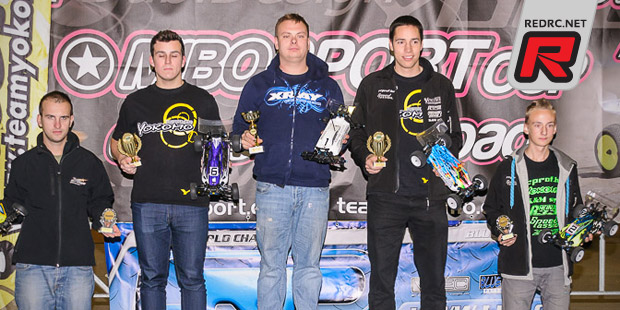 The 4WD buggy class saw Martin Bayer taking TQ and the race win with the upcoming Xray XB4 4WD ahead again of Petr Hanák. Third place went to Gabor Forrai from Hungary in front of Vašek Strupek and Barnabás Tóth. The 2WD class saw Martin Zvára taking TQ and the overall win.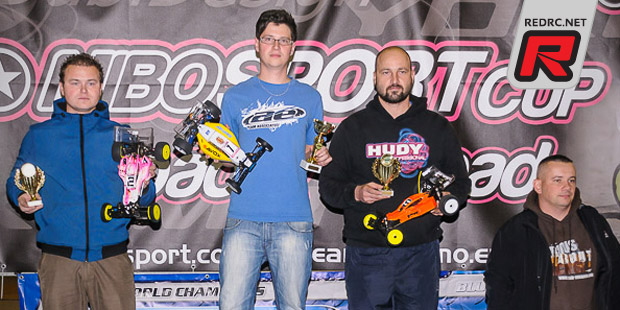 Source: Mibosport [mibosport.com]
---