November 2, 2012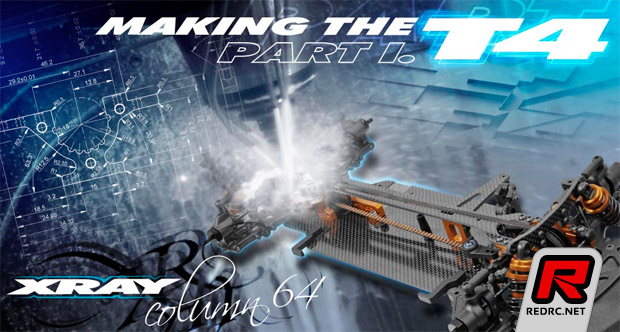 The 64th installment in the Xray column from Xray owner and chief designer Juraj Hudy is now online. In this months column, Juraj gives us an insight into the design, prototyping and manufacture of their all new T4 touring car.
I had been feeling for some time that we would need to attempt a different approach in order to reduce traction rolling in extreme traction conditions, yet still be able to increase steering and improve corner speed. Before doing anything with the long proven suspension I first wanted to experiment with weight distribution, chassis flex and primarily CG. My theory was that lowering the CG would reduce roll, thereby increasing traction and corner speed. Now I needed to test that theory.
Read the full column here.
Source: Xray [teamxray.com]
---