December 14, 2012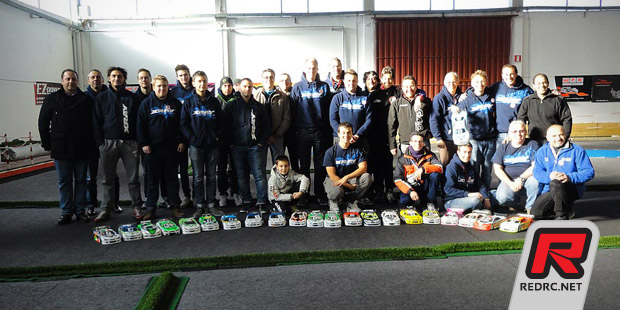 The Charity Race was held for the second time at the RC Landia facilities in Scandiano, northern Italy. The race organizers had decided to repeat the success from last year, where around 100 entries, and a big Charity lottery collected a lot of money to a local children's hospital. Drivers from all over Europe joined the race, as the competition remained very strong, similar to that of an ETS event. Xray and Hudy were the major sponsors of the event as in the cooperation with the Italian distributor Sprint RC both donated the most of the prizes.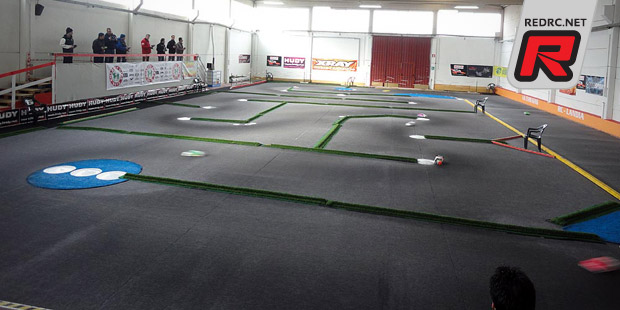 The race was going to be difficult, as the permanent track layout was already well known to the fast local Italian drivers. As the track owner had invested in the high quality CRC carpet from the US, the traction was high and provided a very good feeling. Compared to last year, where the track used a similar carpet to that used in the ETS racing series, the feeling of the track was a lot better. A large and technical layout, however, with very high average speed, was demanding for drivers and car setup.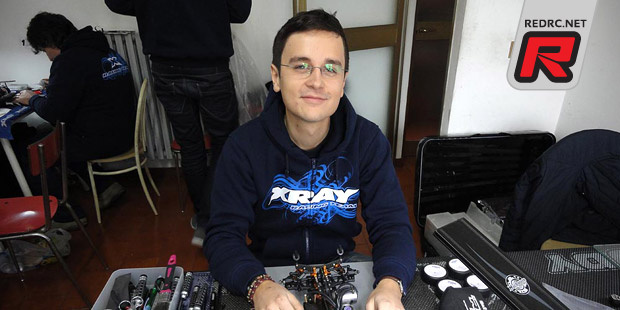 The finals in both the stock and modified class proofed to be an extremely close affair. At the end it was Victor Wilck who won the modified class in front of Yannik Prümper and Adrian Berntsen. Alex Hagberg tool fourth place followed by Marc Rheinard and Ronald Völker. The stock class was dominated by Francesco Martini who showcased a very strong performance in this category. He was also close to making the A-final in the modified class. In second place Beni Stutz chased by Mattia Collina and Nico Catelani.
Top 10 Modified
1. Wilck Victor
2. Prumper Yannik
3. Berntsen Adrian
4. Hagberg Alexander
5. Rheinard Marc
6. Völker Ronald
7. Vässmar Magnus
8. Wahl Tim
9. Dankel Eric
10. Menicucci Alessio
Top 10 Stock
1. Martini Francesco
2. Stutz Beni
3. Collina Mattia
4. Catelani Nico
5. Kuriger Sandro
6. Vignolini Gabriele
7. Retrivi Andrea
8. Dagliana Emiliano
9. Leonardi Simone
10. Boni Silvio
Source: Xray [teamxray.com]
---