December 15, 2012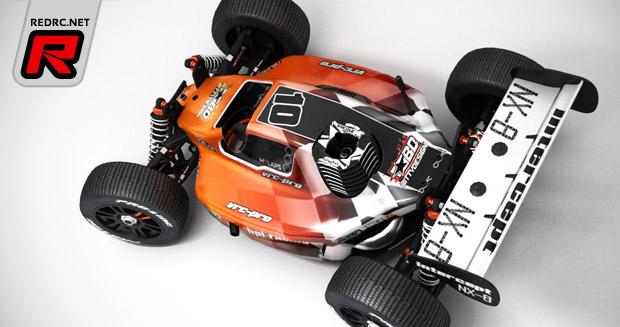 The VRC Pro development team is now working on the next class: 1:8 scale nitro buggies. This is a very popular class worldwide and we are expecting a great reception for this class. With the launch of 1:8 nitro buggies first quarter of 2013 we will also be releasing brand new off-road tracks, among them Silver Dollar Raceway (A Main Hobbies, Ca.), Padova IBR, Italy, Speed Paradise Buenos Aires Argentina (2012 IFMAR Worlds track) and possibly even the famous Pattaya track in Thailand (2010 IFMAR Worlds track). Starting with 1:8 scale buggies VRC Pro will introduce fully animated suspension and shocks. This required a complete overhaul of the 2 ½ D suspension geometry model to turn it into a full 3D model. The new generation of cars will have even more precise geometries and as a result car handling will become even more realistic.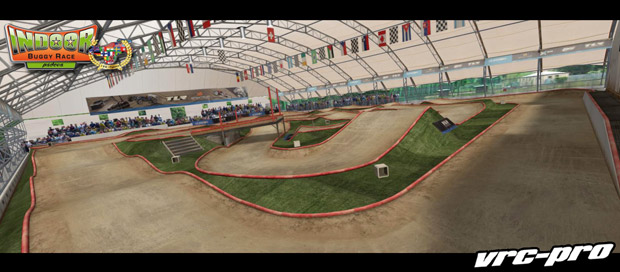 VRC Dealers
Staring middle of December VRC Pro will also be available through a number of selected r/c hobby shops. Of course this does not apply to the software itself, that remains a download from the internet. You can buy a subscription or credit pack at a VRC Dealer, and you will receive a printed voucher with a special and unique 8-digit code printed on it. This code is entered on your profile page on the VRC Pro website and the products you have purchased will be added to your VRC Pro account. This system is particular handy for racers who don't have a PayPal account or credit card, they can pay the dealer in their local currency! We are encouraging VRC Dealers to set up a VRC Pro station to give their customers a try before they buy. 4 Months of activity at Mikes Hobby Shop in Carrollton, Texas have learned that racers become better quickly using VRC Pro, or as Mike put it: ' track time is track time, on a real track or on a virtual track'. Dealers can register at: www.vrcworld.com/dealers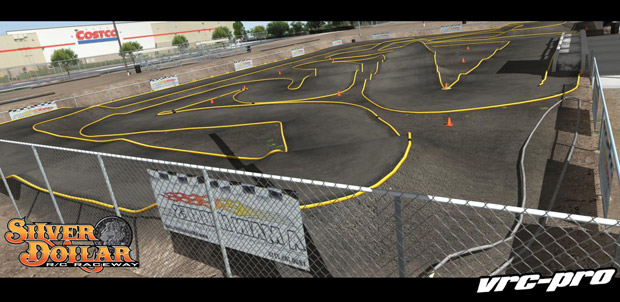 Replay System
VRC Pro now features a replay system which lets you record your own runs and replay them, but also import replay files from other racers to view their racing lines or even race against in 'ghost' mode. You can even race against the other car with collision enabled, so when you are in the way of the ghost car it will take you out! Replay files are also ideal if you want to record some video of your racing, as now you don't have to do this while you race but you can do it using the replay file. You can easily switch to other camera views and in case of multi-player sessions, to other cameras. One interesting feature of replay is that it is possible to ignore a particular car in case you have reasons not to have that car in your video! The replay system is now further extended to automatically upload replay files to the VRC server but only if the result is an improvement on your previous best on that track with that car.
New Competition Format in 2013
In 2013 the VRC Pro Series competitions format will be changed to 4 seasons. Each season will have 12 races in each of the main classes, of which 8 results will count for the Series championship. All events will start with Free practice on Wednesday, Qualifying starting on Friday till Monday, semi final on Tuesday and Wednesday, and the Main final on Thursday and Friday. This year there will be a 3 day overlap so racers who have not made it into the Main final of the event can start free practice on the next event already while the finalists battle it out for victory in the current event. This new format keeps the weekend free, as usual,  as there will always be a Friday or Monday to get your qualifying in. The 13th week of the season will feature a big fun event in each of the classes. The 4th season will be only 8 races to keep December free for the 2013 VRC Worlds events. With such a busy racing schedule the Monthly's will be skipped, also because there is now ongoing racing in each of the classes.
Source: VRC [vrcpro.com]
---