December 15, 2012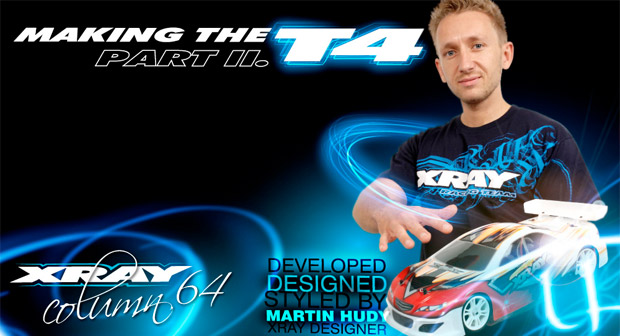 The 65th installment in the Xray column from Xray owner and chief designer Juraj Hudy is now online. In this months column, Martin Hudy continues to give us an insight into the track testing that went into their all new T4 touring car.
Even though Alex and I continued to test the prototype parts on carpet, the second real test came in March when Alex went to Gran Canaria for the ETS race. I was occupied with some other very important priorities at home so was unable to attend the race, leaving Alex to do all of the testing alone. In order to get in as much testing as possible, Alex arrived on the Monday leading up the race. I kept in touch with Alex via text messages during his testing period to keep up to date with his progress. After 3-4 days of testing Alex was 0.2 seconds faster with the new car than his T3 2012, and his feedback would prove valuable for the continuing development.
Read the full column here.
Source: Xray [teamxray.com]
---