December 4, 2012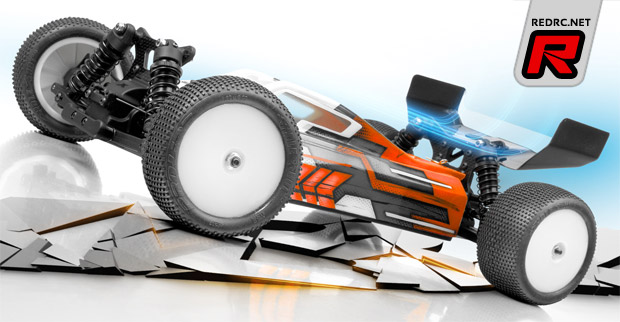 Xray have officially announced their new 1/10th scale 4wd EP buggy platform, the XB4. The XB4 is the world's first 1/10 off-road chassis incorporating the Multi-Flex adjustment technology, which allows tuning the chassis flex for different track conditions. It doesn't matter if the track is low traction, medium or super high traction, you can adjust the chassis flex to suit the track conditions in a matter of seconds, and again adjust the flex easily when the conditions change. The revolutionary and unique chassis design merges a Swiss 7075 T6 aluminium backbone and composite chassis-plate which have been firmly mounted together to create a solid framework with each piece playing a distinctive role. The aluminium backbone provides the car with stability and stiffness, while allowing torsional flex along the lengthwise axis while the composite chassis absorbs vibrations and works as the main Multi-Flex element, allowing the changing of flex independently in the front and rear of the car.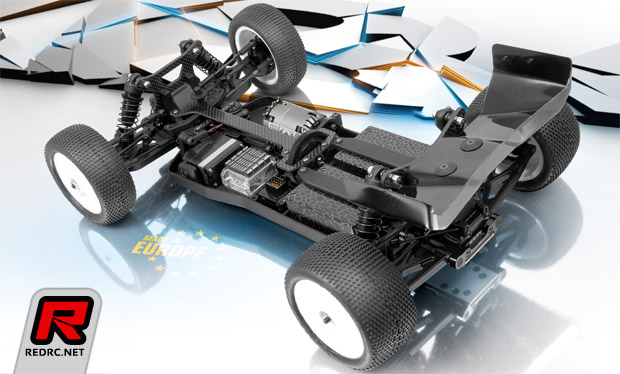 The layout of the electronics placement was designed with the attention to the optimum weight distribution and weight balance. During the design and prototyping phase several different layouts were tested and an extensive amount of data was collected, compared and evaluated by the factory team before the final design was chosen. The motor mount is oriented in the front on the right side, with servo, ESC and receiver placed on the opposite side for balance. To maximize balance both L/R and F/R, a saddle pack battery configuration was used, with the batteries placed to the rear between the spur gear and the suspension mounts.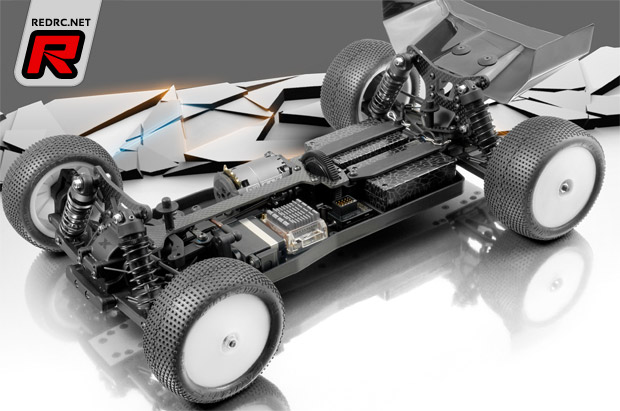 The motor mount is another smart and innovative solution from Xray. The motor is connected to an eccentric mounting plate, with the assembly then inserted into an integrated motor holder / drivetrain support. The design of this system allows quick and easy motor rotation to adjust gear mesh, and yet clamp securely using only a single screw. To ensure that the motor will not come loose in a serious crash or if the motor mount is not tightened sufficiently, the motor plate has a bayonet mounting system which prevents it from being dislodged from the motor holder.By rotating the motor mount plate to the opposite direction, the motor can be quickly removed from the motor holder. Removing the motor or adjusting the gear mesh has never been more comfortable or faster with changes possible in just a few seconds.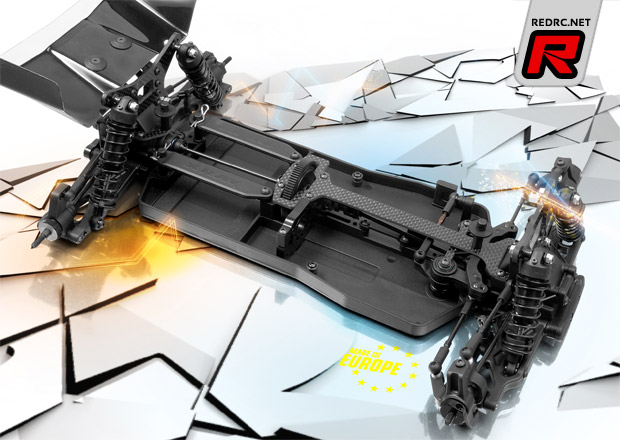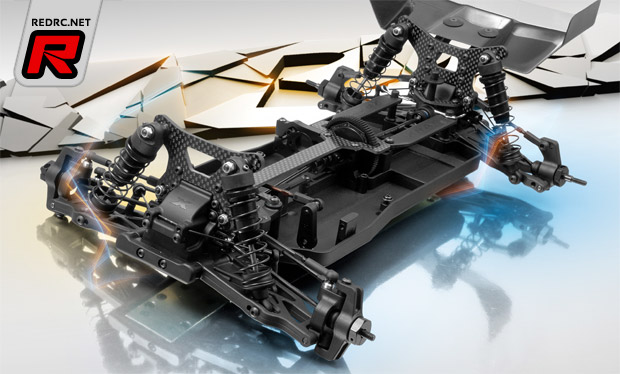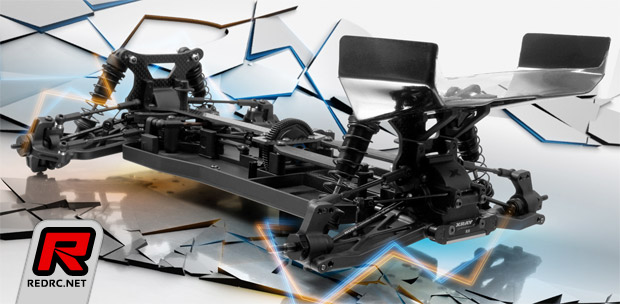 View the complete details here.
Source: Xray [teamxray.com]
---