January 15, 2013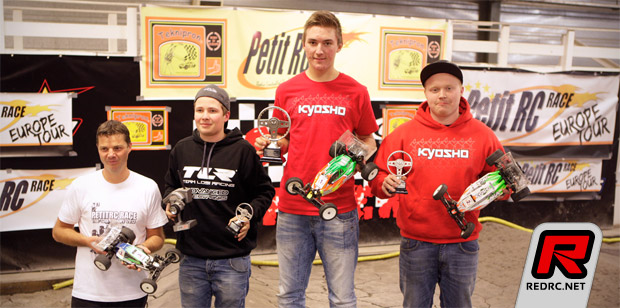 The 7th edition of the Petit Race was held last weekend at Mustit Raceway in Norway. In 2wd buggy, the race was dominated by the Swedes with David Ronnefalk (Kyosho) taking the TQ position and he also ended up taking the win. Second place went to Christoffer Svensson (Kyosho) with 3rd to Oskar Levin (TLR).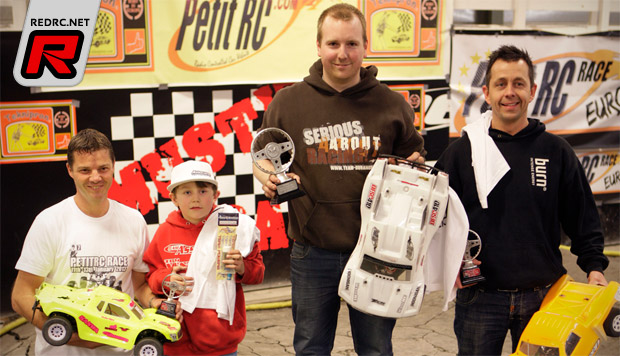 In Short Course it ended up in total dominance by the Norwegians, Oyvind Rasch/Fast Olsen with his Durango took the TQ and win with Rune Berget and his Team Losi 2nd. Young Daniel Kobbevik with his Team Associated SC104x4FT completed the podium in 3rd.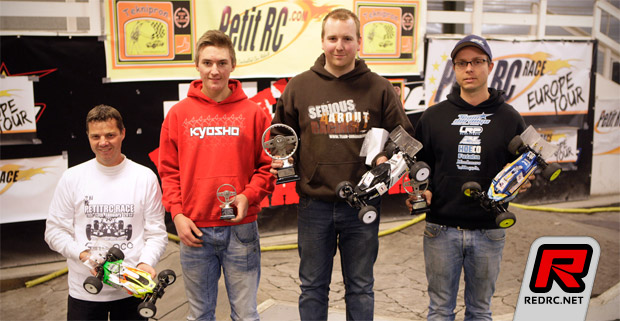 In 4wd Buggy it was Oyvind Rasch/Fast Olsen that took the TQ with his Durango. 2nd on the grid was Hupo Hönigl with David Rönnefalk lining up 3rd. In the first final Oyvind took a good lead from the beginning, but after 6 laps he had to retire, after some problems with the drivetrain. David Rönnefalk also had to retire on the next lap so Hupo easily took the win in A-main 1.
A-main 2, it started the same way, and the audience could feel the exitement for this final. Oyvind started the same way, big lead and then just controlling the pace. He won by almost 17 sec on Hupo. So now there was big "nerves" in the 3rd and deciding A-main. Both Oyvind and Hupo could take the win, with winning the last final. Oyvind pushed away right from the start and built up his lead going on to take the final and the overall win. Hupo would end up 2nd overall with David 3rd.
Thanks to Magne Kobbevik for the report.
---