January 30, 2013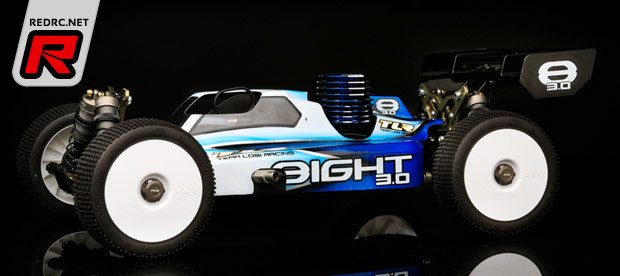 Team Losi Racing have introduced the 8ight 3.0, a buggy which has been honed and tuned to provide new found levels of drivability, consistency and performance with only one thing in mind- to make you faster as a driver.  The Team Losi Racing team of engineers, designers and racers have looked critically at the 2.0 platform and tuned it in areas to make it more forgiving to drive, more consistent through the bumps, more tractable on acceleration and overall more stable without having to sacrifice any of the legendary reliability, robustness or that all important factor, Speed.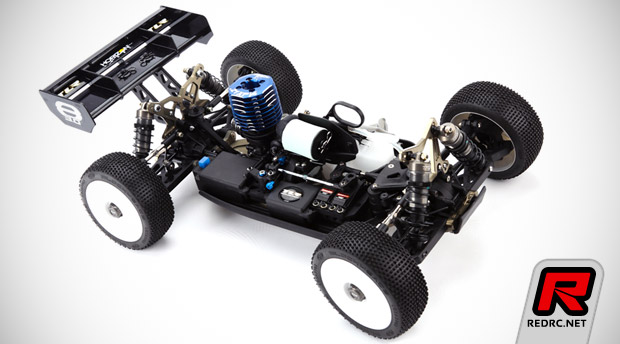 To have a consistent package throughout the duration of an intense A-main, when fractions all add up to make the difference, you need a car that can deliver without fuss and without trouble, leaving you to concentrate on what you need to do as a driver and just drive it.  And don't worry, you can drive the 8ight 3.0 to within an inch of it's life, thanks to features like the 5mm turnbuckles or the hard-as-nails TiCN coated shock and suspension shafts.   Revised, larger diameter shocks adorn each corner of the 8ight 3.0 and come complete with machined pistons, guides and bushings for the ultimate in consistency in performance and accuracy of build.  Three pairs of front and rear shock springs are also included gratis as are multiple sway-bar options that enable fine suspension tuning to suit track conditions and driver preferences.  Suspension geometry changes may appear subtle at first glance but they improve the 8ight 3.0's stability when powering through rough sections of the track or when having to coast, off-throttle to pick the best line through the inevitable carnage that often ensues come finals time.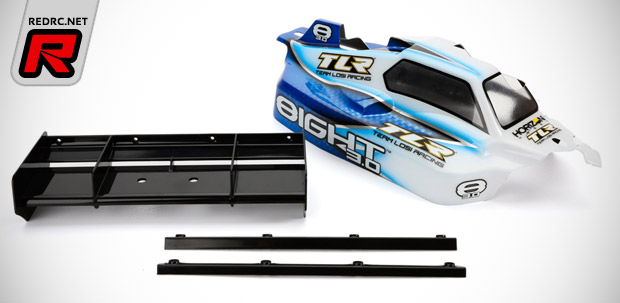 A revised aero package complete with a removable wickerbill rear wing section helps maintain the 8ight 3.0's stability at high speed, through the air or when you need to hit the throttle hard and accelerate out of trouble.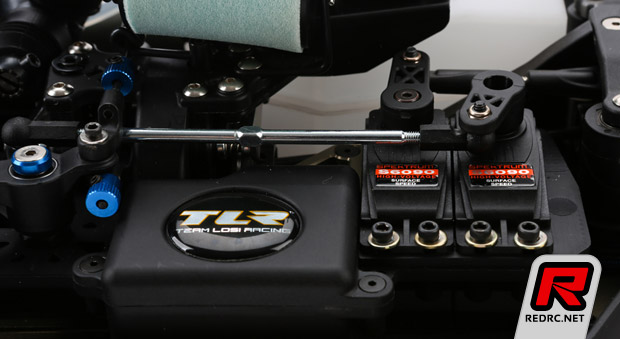 It also includes, as standard, revisions to the Radio Installation that were previously available as an option part only.  Not only does the Gen III Radio Tray improve weight distribution so that the 8ight 3.0 handles better, drives more consistently and is faster, it also enhances the life expectancy of the servos themselves meaning that you have a greater chance of getting to the end of the race without the dreaded DNF.  Championships have been lost because of poor reliability and whilst it can never be eradicated, the Team Losi Racing engineers understand what it takes to make a car that is capable of getting to the end of the race so that you have the best chance of the best placed finish you can achieve.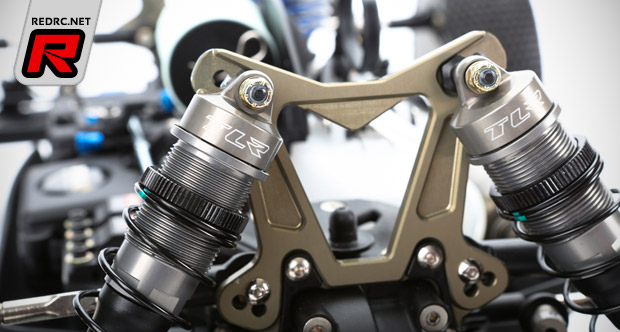 If the new Team Losi Racing 8ight 3.0 seems uncannily familiar to you then it might be because it is the car that Darren Bloomfield used to bring home the 2012 European Championship title from Austria.  It was the Top Qualifying car at the event and it did survive the scares and tribulations of a less-than-perfect semi-final run and it is the car that enabled Darren to concentrate on what he does best and drive it consistently through a gruelling A-main, where fractions ultimately did add up to matter and where he made history in becoming the first ever UK driver to win the prestigious 1:8 Nitro Off-Road Rallycross European Championship.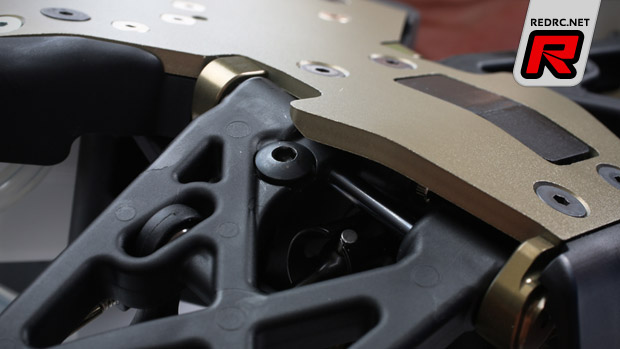 There are many elements that have to come together and work in harmony to provide any driver with the chance to be crowned a champion.  The Team Losi Racing 8ight 3.0 can't provide all the answers to all the elements but it sure can help the driver by eliminating many of the worries and reliability woes that can often befall the would-be victor.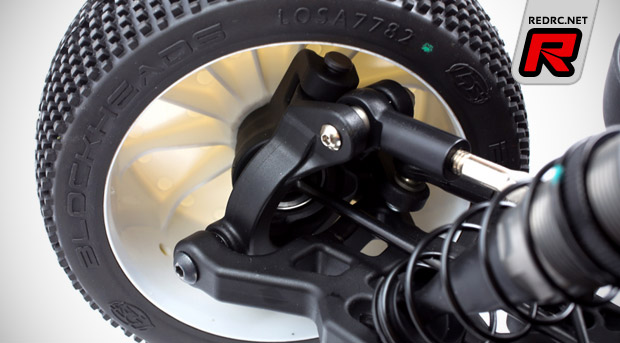 When you want to get the most out of your racing and you need equipment that has been proven time and time again to deliver against the odds, there can only be one choice; the Team Losi Racing 8ight 3.0.
Features
– Improved suspension geometry
– Gen III Radio Tray with Metal Servo Inserts
– 16mm Shocks with improved Ti-CN shaft coating and Tapered Springs
– Adjustable aluminium front and rear pivots with inserts
– Front and Rear Centre Dogbone
– Brake caliper springs improve brake release for increased control
– New and Improved Body & Wing with Wickerbill option for increased rear traction and stability
– Ti-CN coated Hinge Pins and Shock Shafts
– Lightweight outdrives
– 5mm turnbuckles
– Multiple Sway Bars Included
– Improved droop screw system minimizes chassis
– Twopairs of wheels are included in the box
[youtube]http://www.youtube.com/watch?v=mKWgTR-ZK5o[/youtube]
Source: Horizon Hobby UK [horizonhobby.co.uk]
---