February 13, 2013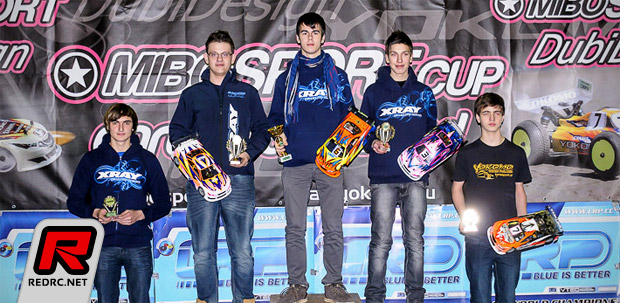 Last weekend was the sixth Mibosport Cup presented by Yokomo. This race attracted about 110 drivers from Czech Republic and many other European countries. As usual the race was held for a variety of electric onroad and also offroad classes such as 2WD and 4WD buggy, Stock Zero 17.5T, Modified TC, Formula and Yokomo GT. Also Dash for Voucher Race was added to main race and it was again great show. The organizer drew one of the offroad categories – final B 4WD and the fastest driver was Marcel Dostál.
In the Modified TC category 20 drivers were entered the race and fought for the victory. In the qualification Zdenko Kunak took TQ ahead of Marek Cerny and Kuba Simurda. In the A-Main we saw Zdenko Kunak winning the race with Marek Cerny and Kuba Simurda finishing second and third.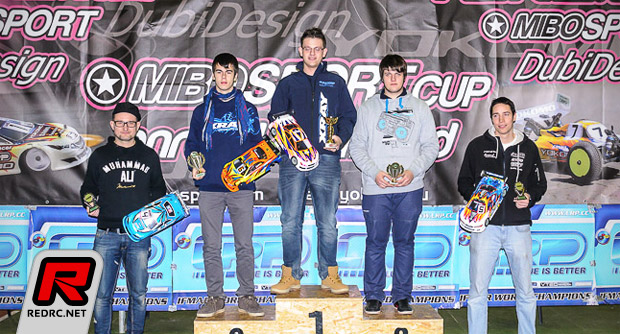 Overall 16 drivers were on the entry list for the Stock Zero 17.5T class and it was great battle between Marek Cerny and Zdenko Kunak in the qualification runs and in finals too. TQ and the win went after a very nice competition to Marek Cerny. In the end Zdenko Kunak took 2nd ahead of David Nemcek and Oskar Malatinsky.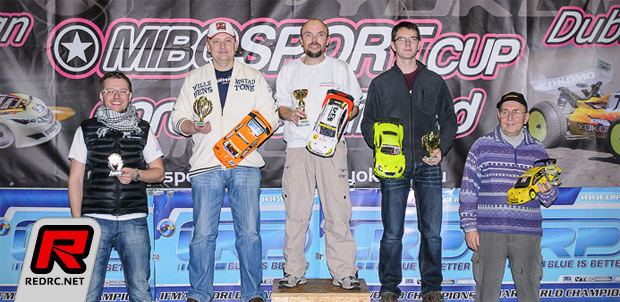 The fastest of about 16 drivers in the Yokomo GT category in qualification and also in the Mains was Igor Vlahovic. Second place went to Martin Zvara senior and third was Ladislav Mlcak. On fourth place finished Marcel Dostál, the novice in Yokomo GT class.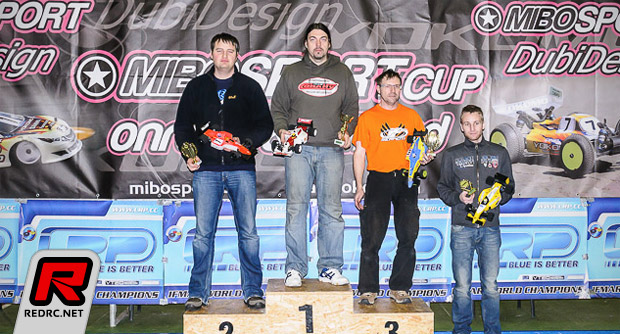 TQ in the Formula class went to German Torsten Müller. In the A-Main Torsten was overtook by Czech driver Roman Krejci. Third position went to Drahoslav Hejtmanek from Czech Republic while fourth at the finish line was young girl racer Marie Szostková.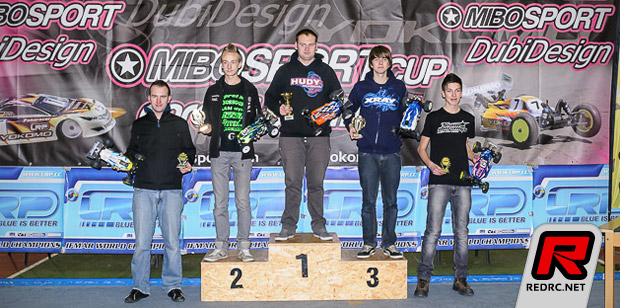 In the 4WD buggy class there were 25 drivers racing for victory and the fastest of them was in qualifying was Mibosport Cup novice, Czech driver Ales Bayer. In the A-mains it was him who in the end held the trophy for winner. As usual very fast was Barnabas Tóth from Hungary who finished second while third place went to Czech driver Jiri Mara ahead of another Czech Vaclav Strupek.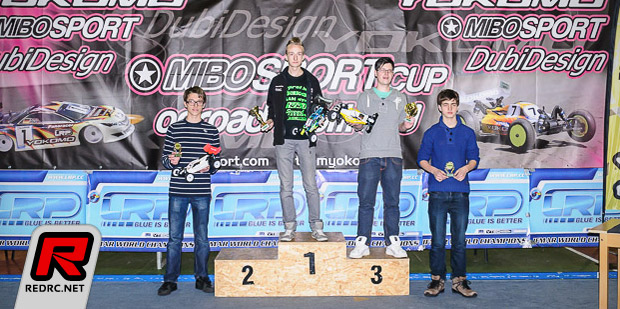 The 2WD buggy class saw Barnabas Tóth taking TQ and he retained his position in the A-Main taking the win. Second place went to Andreas Janda from Austria Czech Martin Zvara junior in 3rd.
Source: Mibosport [mibosport.com]
---