February 26, 2013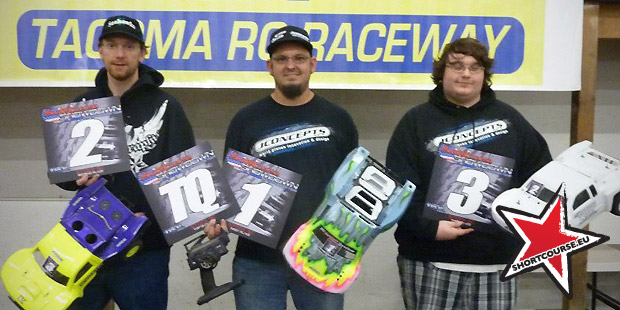 Tacoma R/C Raceway hosted the first race of the yearly Shortcourse Showdown Tour presented by Scotty Ernst. The venue is run by racer Scott Brown, so he knows how to host and put on a good show. The track is a hard clay surface with plenty of traction to allow close and consistent racing. Qualifying saw Team Associated vehicles rise to the top in the Stock SC, Stock SCB, Mod SC, and Mod 4WD SC classes. All qualifying results were extremely close and hinted at some great battles developing for the mains. Stock Short Course had TQ and Associated driver Dave Duncan out to an early lead in his Factory Team SC10. Zane Courtway followed closely in second with his Factory Team SC10. Zane took the point while the lead tandem was negotiating lap traffic. Dave kept on chipping away at Zane's lead until 2 minutes remaining when Zane had his own issues with lap traffic. Dave took over the lead and never let it go. Team Associated SC10's finished first and third on the podium, with Dave taking the win and Zane third.

Stock Short Course Buggy was dominated in qualifying by Dave Duncan. His Team Associated SC10B looked great going into the main. Dave led the main until with less than 2 minutes to go he had a bad lap that let second place James Woods into the lead. Dave put on a good charge but couldn't get by James and settled for second place.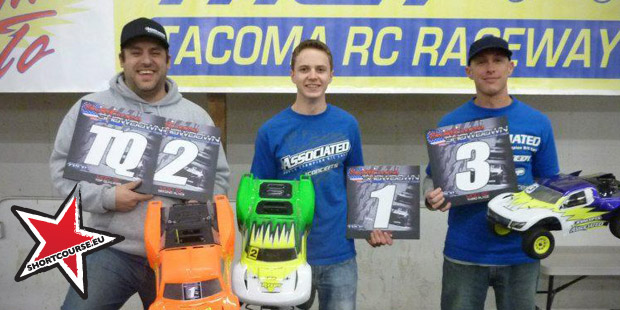 Modified Short Course qualifying was led by veteran racer Chris Bridgewater. His Team Associated Factory Team SC10 was on point in qualifying. Luke Smith and John Walentia driving their Team Associated SC10's rounded out the top three in qualifying. The race started out well for the top three as they settled into a groove. Several bobbles by all three kept anyone from breaking away. Midway through the 7-minute duel, Chris had a bobble that let Luke into the lead. John tried everything he could to get by for second, but couldn't. At the end of the race Luke duplicated 2012's winning effort. Chris Bridgewater finished second and John Walentia third to complete the Team Associated SC10 and Reedy sweep of the podium.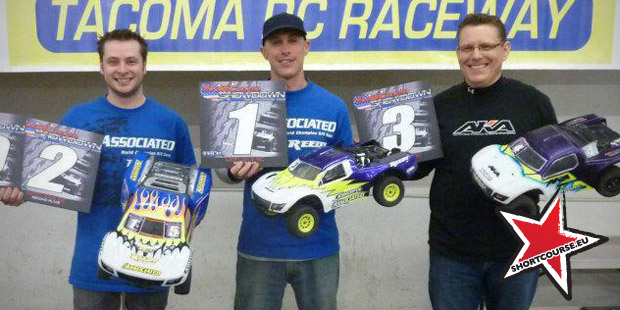 Modified 4WD Short Course was another tight qualifying battle, with Mike Brown and John Walentia locking out the front row with Team Associated vehicles. The main event started out with Brown leading and Walentia chasing with his Factory Team SC10 4×4. A small bobble by Brown pushed Walentia to the lead. A few laps later Brown made a great inside pass to take the lead. With about 3 minutes to go Brown made a mistake that allowed Walentia to take the lead. John ran a smooth and flawless last 3 minutes to cross the line as the winner with his SC10 4×4 with Reedy power. Mike Brown finshed a hard-fought second place with his Team Associated vehicle.
Source: Team Associated [rc10.com]
---